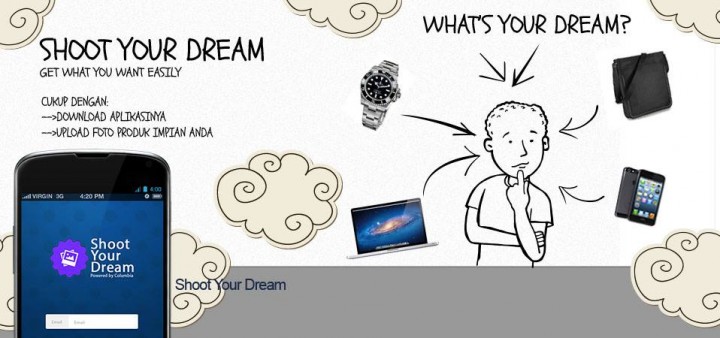 The new year comes with new dreams and hopes for people, but these goals can be hard to stick to. This interesting app called Shoot Your Dream wants to help you get your dream products and make them more affordable. It lets you take pictures of your desired products, and receive installment offers to buy them. Pretty straightforward.
One of the players behind the app is Indonesian financing company Columbia, which offers installment payment plans across the country. After people "shoot" their dream products, the Columbia team will contact users within one day to outline the payment plans for that product.
Columbia will buy the product and send it to the customer, then that person will pay in installments to Columbia. The minimum product price is IDR 1.5 million ($124). Normally Columbia just require an identification card as well as proof of residency like electric bill for credit applications.
Making e-commerce more accessible too
Columbia itself sells some products on its site and offers installment payments for them. This app seems designed to widen its audience as well as its product scope. While the service is handled by Columbia, the app is built by e-commerce services company Vela Asia. The team claims that Shoot Your Dream is the first of its kind in Indonesia. Co-founder Susie Sugden adds:
There are two big and unique differences about this installment app. Firstly, it's digital and fun and takes the work out of people getting their "dream products". Secondly, you can get anything you want – not just what you can see in a retailer's store but what you see online, in magazines – as long as its legal and available in Indonesia.
Shoot Your Dream is available on Android, BlackBerry, and via a mobile website. This is a good example of how Indonesian offline companies are starting to adapt to the online ecosystem and market in Indonesia.
Other players specializing in giving credit installment options are Finansia and Adira Finance. But they don't do e-commerce and m-commerce like Columbia.
In other mobile shopping news, messaging app Line recently rolled outs its m-commerce offerings in Indonesia via its Line Shopping official account which offers product discounts from five local e-commerce sites.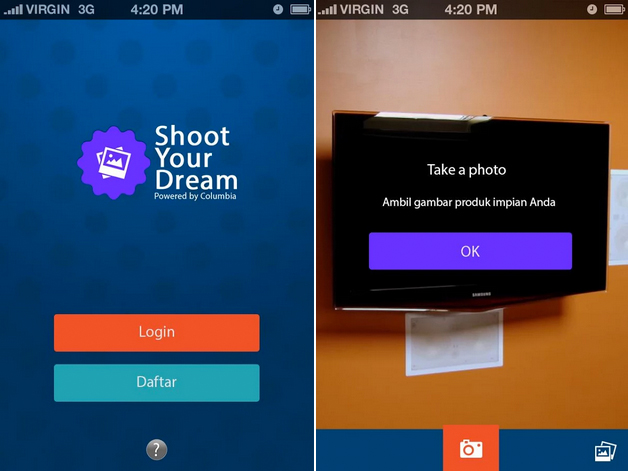 (Edited by Steven Millward)