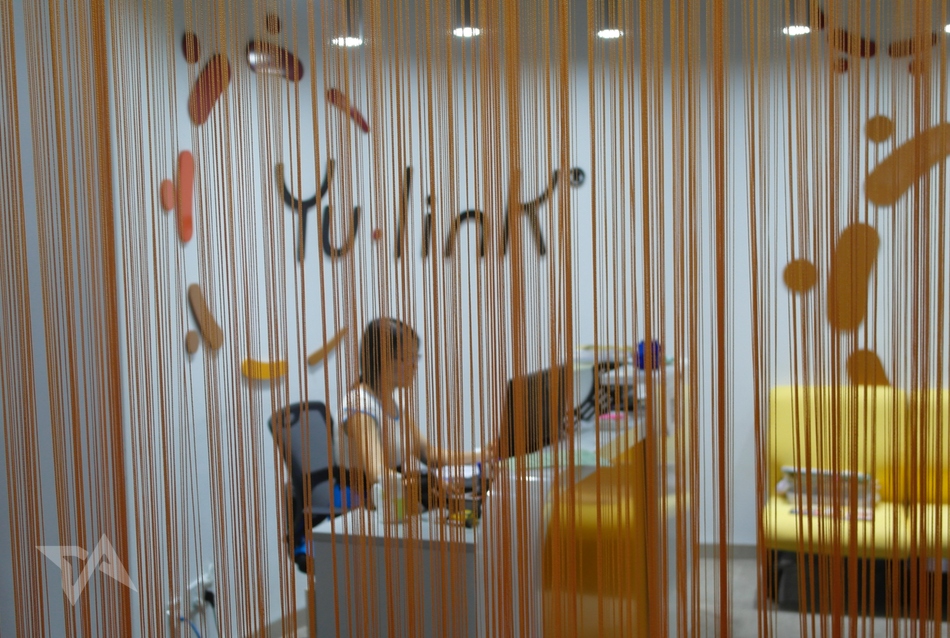 Not far from the bustle of Shanghai's main railway station there's a co-working space dedicated to the hustle of tech entrepreneurs. Called Yu-Link, it occupies a sizable corner of the fifth floor of an anonymous-looking office building. It's targeted mostly at foreigners creating startups, says Ben Apple (pictured below), Yu-Link's managing director.
Aside from desk space and office cubicles, the co-working space organizes and promotes events that the team thinks will be helpful to its members and Shanghai's startup ecosystem. Last week there was an event about using WeChat, the messaging app that's ubiquitous in China, for business marketing purposes.
Apple explains that WeChat is instrumental to the co-working company. Not only is the app used to network with people in the industry and promote offline events, but it's also a major channel for bringing in new members to the space.
Yu-Link currently has a mix of local and overseas tech businesses buying up the space.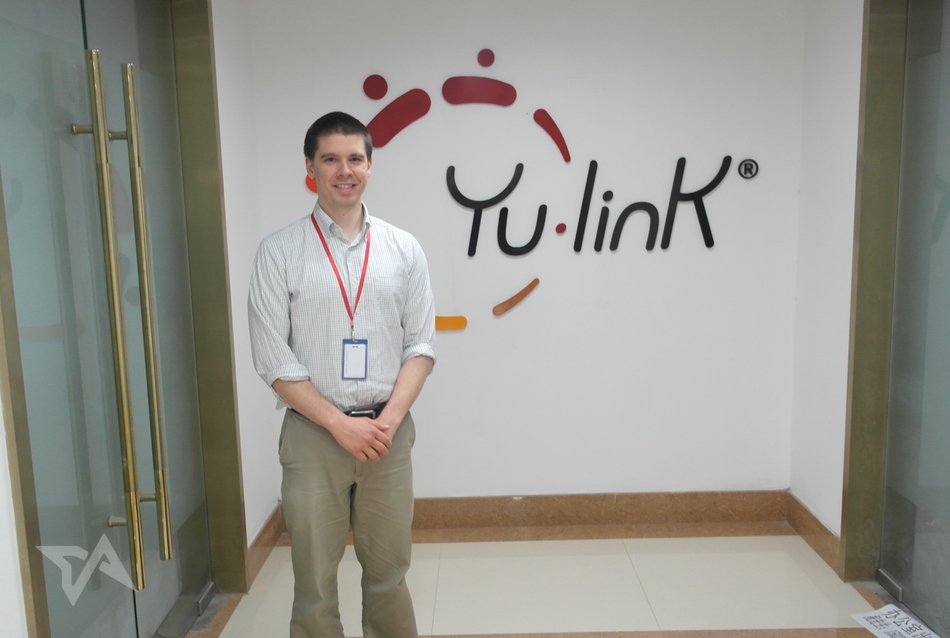 Apple admits that the location – far away from the hipster cafe areas around Xintiandi – is not a prime spot for creative-industry expats in the city, but it allows the space to be more affordable. And that, he adds, is a part of the appeal of starting up in mainland China rather than in Hong Kong or other Asian hubs like Singapore: "It's more affordable to startup in Shanghai, and getting a smart team of people is cheaper too."
Serving both local and overseas techies, Apple says that it faces cultural differences in the way people work. Chinese entrepreneurs typically prefer more privacy for their founders and therefore want an enclosed cubicle, while residents from other nations welcome the interactions that come from the open-plan desks.
See: 5 arguments for foreign startups in China to register in Hong Kong
Red tape hurdles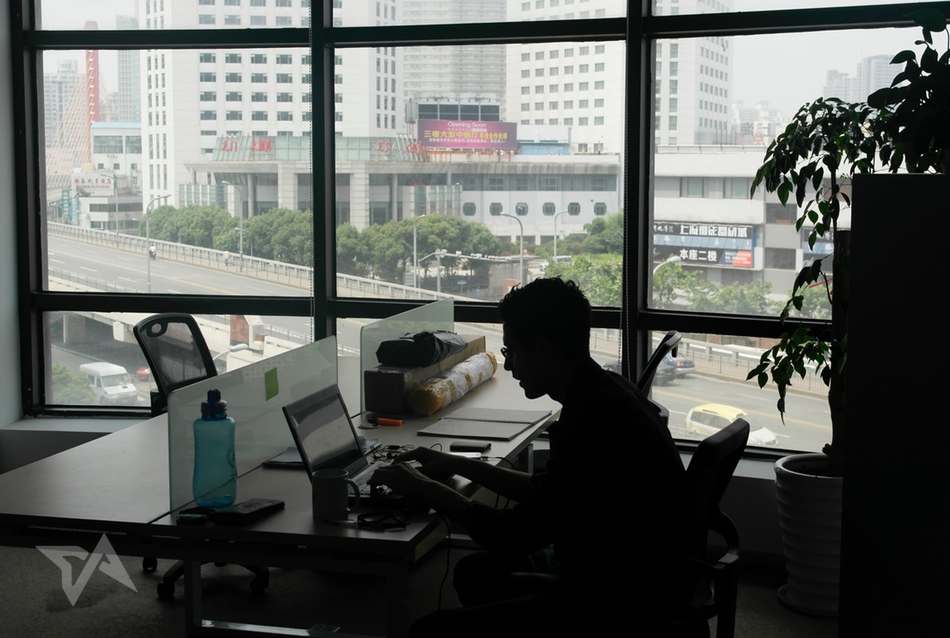 The main value-add that Yu-Link brings to foreign entrepreneurs, says Apple, is that it can help cut through the red tape that faces a new business – especially one run by non-Chinese nationals. Yu-Link offers a package that bundles a rented desk for a year with a 'wholly owned foreign enterprise' (WOFE) license for RMB 20,000 (US$3,200) that it can help a new business get through the right channels legally. "We help navigate the red tape, guide them through the process, so they can focus on their business," Apple adds.
A cheaper option is to rent a single desk for a year for RMB 9,000 (US$1,450).
The two Chinese partners behind Yu-Link have government contacts that could benefit certain kinds of startups – for example a clean tech business could access government subsidies they would otherwise have missed, or a returning Chinese national could qualify for a RMB 1 million (US$160,000) grant when establishing a startup.
Specialization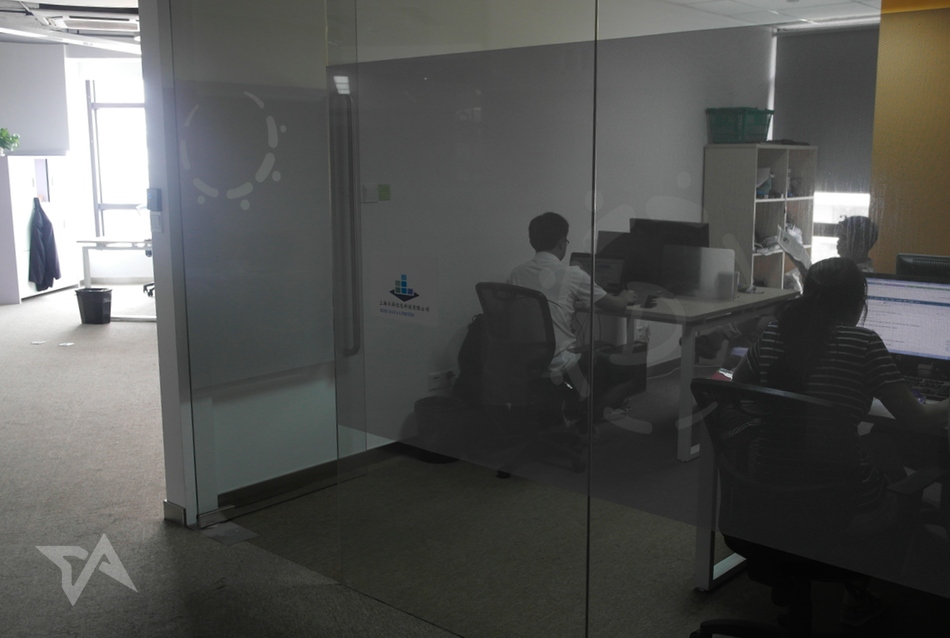 Yu-Link is looking to specialize in medical devices startups, which is an area of interest of the firm's Chinese partners as well as an under-served segment in the country. Apple explains that the space is looking to start an incubator program in that niche, which could pull in a mix of Chinese and overseas startups keen to disrupt the medical hardware market. It could prove useful, he says, for US startups wanting to crack the Chinese market with medical devices not yet available here.
The other main co-working space in Shanghai is People Squared, which is home to the Chinaccelerator crew. Other places, like the charming LOHAUS or the funky BundSpace are aimed at shorter-term spaces or hosting events.
Yu-Link is at floor 5A, 638 Hengfeng Road, Shanghai. The nearest subway is Shanghai Railway station on lines 1, 3, and 4.