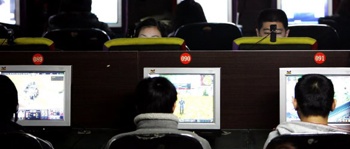 Shanghai's local government this morning announced a series of measures to control foreign investment in its newly-launched free trade zone.
According to the announcement, companies there cannot open internet cafes, which are popular venues in China for gamers to spend hours on end playing online. In addition, the new rules prohibit operating online game services.
Nor can companies invest in news sites, online audio and video programs, or internet access services, or "internet culture" operations excluding music.
It doesn't look like the new measures will affect game consoles, on which the 13-year ban was recently lifted for the Shanghai FTZ. It will block all online games, news, and other media, though. A handful of other measures were also announced, part of which are in English here.
Is this an attempt to keep China's internet "pure" or does China just want the FTZ to be used for other types of investment? I suppose it could be a combination of both.
(Source: Sina Tech (article in Chinese))
(Editing by Steven Millward)