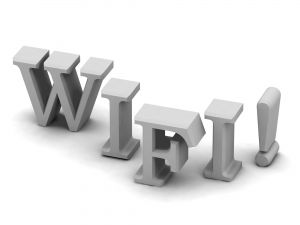 Finding Internet connection is a hassle, especially when we're on the move. We often have to sit in Starbucks or cafes that offer free Wi-Fi services religiously.
It's the same problem in Shanghai but the situation got better with the introduction of 500 Wi-Fi telephone booths. Launched just 2 days ago, these Wi-Fi booths are in locations like Yu Garden, Huaihai Road and People's Square
People's Daily reported that the Wi-FI signal is 18 times faster than 3G networks offered by telecom companies. Android users could log in through ChinaNet dialer and enjoy the Wi-Fi at no charge. Otherwise, users would have to pay 0.03 RMB per minute. It only cost about US $0.27 per hour, an affordable rate for most people living in Shanghai.
However, it is interesting that Android users have the privilege to use it at no cost. If connecting the entire city through 3G and wireless broadband is the goal, the service should be offered free for all smartphone users regardless of their mobile OS. Nonetheless, it's still a sweet service. $0.27 per hour is (very) reasonable for the convenience it brings. This service will also be extremely useful for travelers who don't have 3G access in Shanghai.
It sets other countries and cities thinking. The integration between call and Wi-Fi services makes sense with more people relying on the Internet, even when on the move. As the use of Internet and technology scales, telephone booth should improve accordingly. We're pretty much covered in Singapore with Wi-Fi hotspots covering almost the entire Island. Other countries with larger land area could face an uphill battle, though. Would you love to have these Wi-Fi telephone booths in your country? Let us know your thoughts.