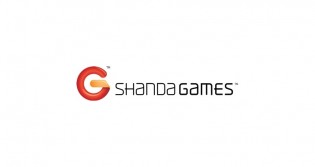 Shanda is one of the pioneers of China's gaming and internet industries, and the split-off Shanda Games (NASDAQ:GAME) has long been a dominant figure in the games industry. But could those days be coming to an end? In Shanda Games's Q4 2012 earnings report, the company reveals that net revenue dipped more than 20 percent year-on-year (to $172 million), and gross profit was down more than 15 percent year-on-year (to $115.9 million).
Those are still absurdly high numbers, of course, but for the first time in a long time they weren't absurdly high enough to beat out rivals Changyou (NASDAQ:CYOU), who just barely eked out Shanda Games with $173 million in Q4 net revenue. Of course, both companies were still dwarfed by Netease, which dominated the online game industry with more than $300 million in net revenue.
So how does Shanda plan to respond? In the company's quarterly earnings call, CEO Zhang Xiangdong revealed that Shanda is working on a 3D game engine, and it hopes to use that engine to develop 3D games based on its most popular 2D games. It's an ambitious (if also long overdue) plan, as the shift to 3D development often raises the stakes — making a 3D game costs more, so flops and missteps are more painful.
But in addition to the decent-but-not-great financial numbers listed above, Shanda also reported a bit of a mixed bag with regards to the changes its player base underwent in Q4. In the Q4 report, the company said that average monthly paying users had dropped quite a bit (4.9 percent quarter-on-quarter) due to the introduction of more free-to-play games, but average monthly active users and average monthly revenue per paying user were both up (1.2 percent and 1.1 percent, respectively). Will 3D games bring in more gamers or generate more revenue for Shanda? We'll have to wait and see.
(via Sina Tech and Shanda Games's Q4 2012 report)