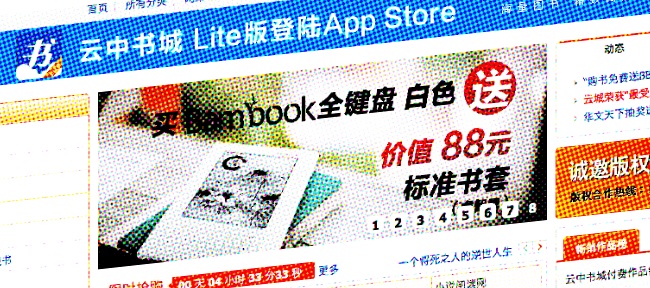 Chinese web giant Shanda (NASDAQ:SNDA) wanted its subsidiary, Shanda Cloudary, to list in the US last year, but plans were cancelled in July when one of its lead underwriters withdrew. But the US IPO for the digital publisher and ebooks portal (pictured above) is back on the books, according to Chinese media.
Parent company Shanda has issued a prospectus, but has not yet filed with the US SEC for Cloudary (sometimes referred to as Shanda Literature). It includes standard 2011 financial data that shows the subsidiary made a loss of 27.1 million RMB (US$4.3 million) on revenue of 701 million RMB ($111.2 million). Once again, it aims to be listed under the NYSE:READ ticker.
On a more hopeful note, the prospectus points out that the Cloudary division, since its inception in 2008, has grown to have a Chinese ebook market share of 72.1 percent (by revenue). Plus, its operating loss narrowed last year compared to 2010, and its revenue rose by nearly double in that same time-frame.
The company will be hoping that the markets will be kinder to Chinese tech stocks in 2012, and that its Amazon-like digital publishing subsidiary finally has a clearer business model – and a chance to turn a profit – now that it has more products in full flow. These include a Shanda-badged Android smartphone en route for later this year which will be another vehicle – along with its Bambook e-reader – for its paid ebook platform.
This all comes at a time when the parent company is looking to do quite the reverse: delist from NASDAQ and go private, thanks to a management-led buyout.
[Source: People's Daily Online – article in Chinese]