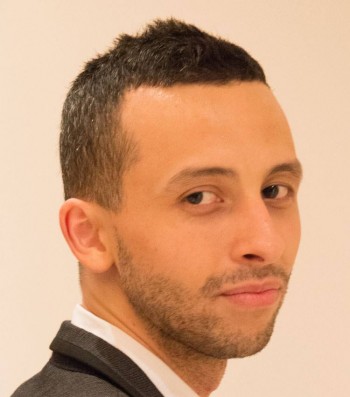 Razi Thalib (pictured right), co-founder of Setipe, believes the Indonesian market poses a few fundamental obstacles for online dating. "The biggest being socio-economic matchmaking," Thalib explains. "This is an issue specific to countries like Indonesia with a heterogeneous population consisting of people from different backgrounds, cultures, and distinct social classes."
Setipe claims to be Jakarta's first serious online dating site that drip-feeds Indonesian users a maximum of one match per day based on their personal preferences and detailed personality profile (engineered by a certified psychologist). The most important part about Setipe is that its profiles are not public, therefore no one else will ever know that users are on the site besides users themselves and the people they're matched with. Thalib cites this anonymity as the most important aspect of running an online matchmaking business in Indonesia, as most potential users wouldn't want to be seen publicly using internet dating.
Setipe has just received a new round of funding from a group of anonymous angel investors. Thalib claims the injection of cash – it's an undisclosed sum – will allow his team to improve the product, and any future funding rounds will be used to fuel marketing efforts. Regarding Setipe's new local investors, Thalib says, "They are seasoned players and see potential in what we're trying to do with Setipe. They also feel they can bring in more than just cash and that was key in our decision."
In the past, all funding for Setipe came from the pockets of Thalib and fellow co-founder Kevin Aluwi. Setipe evangelist Christian Sugiono also put money into the project's early stages. Sugiono is a famous Indonesian actor with other tech investments in Jakarta, whose large Twitter following has played a big role in marketing for Setipe.
See: How Indonesia's first humor site came back funnier than ever with Christian Sugiono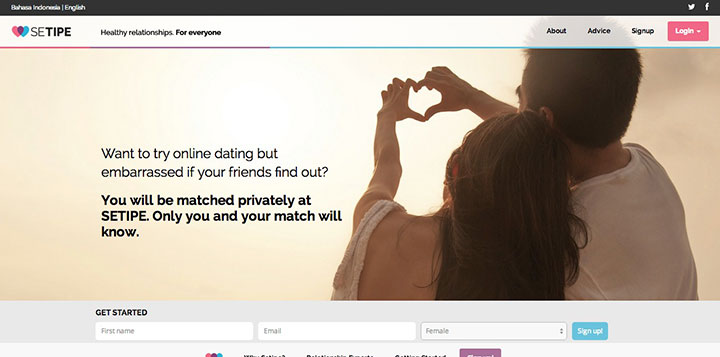 Thalib claims Setipe has gained more than 50,000 users since it launched in January. According to him, 60 percent of those users have completed their profiles, and 70 percent of users with complete profiles have logged in at least once over the past two weeks. Thalib uses this as a metric for user activity, which brings the number of monthly active users on Setipe to roughly 20,000.
A certain Tech in Asia employee, who shall also remain anonymous, claims Setipe has named him one of its top users. However, my colleague says none of his matches have replied to a single message he sent through the site. Thalib explains, "We are now focused on improving the user experience so that Setipe is more intuitive, engaging, and delivers results. This is the activation side. Once we know the process works we'll be focused on acquisition, which is to drive traffic and signups."
At the moment, Setipe has one full-time and two part-time employees. Thalib says that with this new funding the site has begun recruiting heavily for full-time positions and internships. In the past, Setipe held a speed dating event to promote itself. Thalib says he plans to bring back speed dating as it received encouraging feedback. "Hopefully in the next month or two we'll look to make it a regular thing," he says.
Thalib claims Setipe has begun to receive success stories and is looking to publicize them. He adds, "We're also setting up celebrity matching so people can see how much they match with famous people and use this as additional incentive to sign up. […] We will know that we're successful once people start to recommend Setipe to their single friends and say 'try Setipe' instead of 'try online dating.'"
Rival sites in Indonesia include Jomblo, a sort of Facebook for singles, and Tristup, a hook-up app.