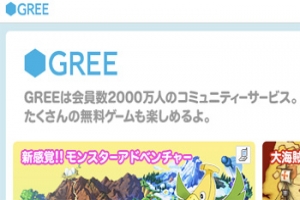 Serkan Toto, expert on social mobile gaming in Japan, has been kind enough to share with us a presentation that he gave recently on the success of social gaming giants in Japan, with specific focus on GREE (TYO:3632) and DeNA (TYO:2432).
He outlines 14 reasons why these companies monetize better than Zynga (NASDAQ:ZNGA), and given the fact that these companies have been so profitable so far, anyone involved in the social gaming space would be wise to pay attention.
The entire presentation is below (or available here on slideshare), and I encourage you to check it out in its entirety. I was particularly impressed by a couple of points though, most notably that up to 70 percent of the top 20 games on GREE and Mobage currently are social card battle games. Serkan notes that these titles are big money makers, and it will be interesting to see how much these companies push card battle games in their expansion abroad.
Indeed DeNA has already seen some success with Rage of Bahamut, as and GREE's Zombie Jombie recently passed the one million download mark, which is not too shabby either.
The old guard of Japanese gaming, Nintendo, just unveiled new social features for its upcoming Wii U console. But its hard to imagine that its conventional console gaming business model can be as lucrative as what these two newcomers have brought to the gaming industry.