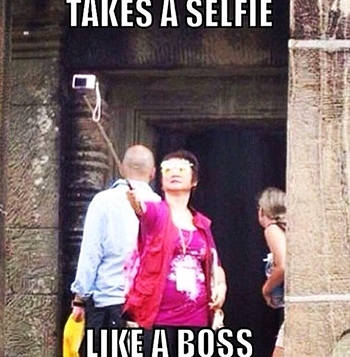 This month we noted that Asia is a selfie hotspot with the Philippines and Malaysia leading the race. This social media trend is now evolving, and now the task of taking self-portaits is getting even easier. Reducing the trajectory guesswork that users have to do to achieve a proper selfie, the selfie stick is the trendiest accessory for today's selfie enthusiasts.
The selfie stick, or selfiepod, is a monopod accessory for smartphones and digital cameras. It still includes some arm twisting, but users needn't pull their arms out of socket to get more than three people in the shot. The stick gives way for users to get wider shots.
Of course, the countries taking the most recorded selfie shots seem to be the leading manufacturers of this accessory, including the Philippines, Malaysia and Indonesia.
(See also: Ready for your close-up? Here are 10 great selfie apps)
A search for #monopod, #selfiepod or #tongkatnarsis (in Indonesian) on Instagram leads to thousands of posts of online sellers pedaling different versions of the pod. It's available on ecommerce sites such as Sulit, Tokopedia and Rakuten.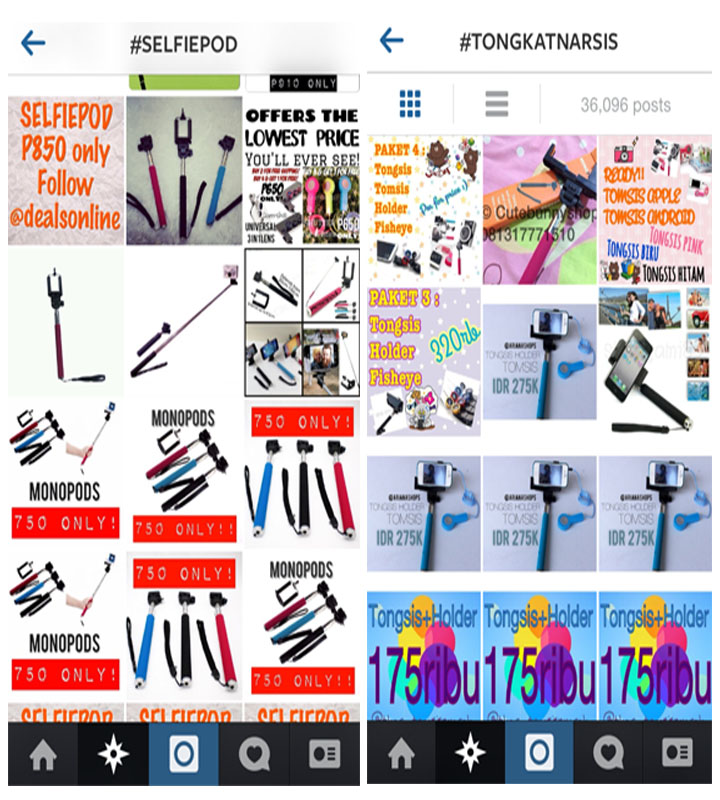 Using a selfie stick on the street can look odd, at least at first to observers. But as we're seeing more and more Asians jumping into the selfie trend, it might be something we'll all get accustomed to in the near future. At least strangers won't run up to you asking for help to take a photo of them.
(Source: Huffington Post)
(Editing by Paul Bischoff)