This post is a part of our coverage of Startups in Asia (Singapore), Penn Olson's first tech conference. Our full coverage of the event can be found here, for our RSS feed, click here.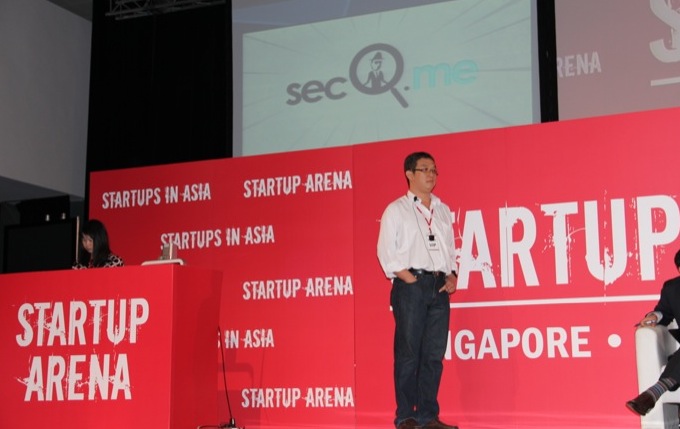 SecQMe – pronounced as 'secure me' – is a Malaysia-based startup that wants to help you protect yourself. Founder and developer James Khoo pitched the app to the audience and the judges at Startup Arena.
SecQMe is a mobile app for Android and iPhone that allows users to ensure others are aware of their whereabouts whenever they're feeling unsafe. Let's say you're walking somewhere late at night and are a little worried about your safety. You can set up an event on SecQMe, and the service will record your location once per minute automatically until you've reached your destination and confirmed your safety.
You can also add photos, videos, and even set the phone to record audio continuously. And if things start to go wrong but you have time to, you can also hit an "emergency now" button for an immediate emergency notification. If you have one, you can also trigger the emergency now button via a bluetooth-connected watch.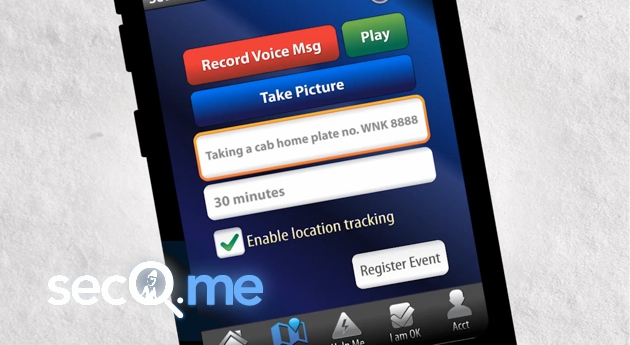 If something does go wrong — if you press the button, or fail to arrive at your destination and confirm your safety within the set time — SecQMe will send a notification to friends and family saying you're in danger via SMS, email, Twitter, and Facebook. Whoever you tell SecQMe to notify will also be able to see a map that shows your location (current location if your phone is on, last known location if it gets switched off) as well as whatever other data you might have included in the event. A partner or friend will need to be signed up to the service as well in order to get the accurate tracking details.
You can also tell the app to "watch over you" without setting up an event. After doing so, if you feel threatened, you can shake the phone to trigger a loud alarm and automatically start video recording. Whatever the camera records is transferred automatically to SecQMe's server to aid the police (if it comes to that).
There's a freemium package which excludes the afore-mentioned 'shake phone to alert' and some other advanced features, with a gold and platinum package – for US$2.99 and $4.99 per month, respectively – serving as the startup's main source of revenue. The company went into beta last year, and has already won several startup awards.
Judges expressed some concerns about a potential "false sense of security," perhaps people would be better off calling 911. But the SecQMe team argued that people may not have time to reach for their phones. And what about false positive alarms? That will happen, the SecQMe says, but it should be minimized because the server will automatically remind users to confirm their safety.
Check out SecQme on its homepage to get the links to the apps; also, you might like to check out its cutesy, short demo video: