China's most popular messaging app and social network WeChat's upcoming version 5.2 update will likely come with LinkedIn integration and a new interface for Android users, according to Pingwest. The following screenshots come from a private beta version, so the updates aren't final, yet.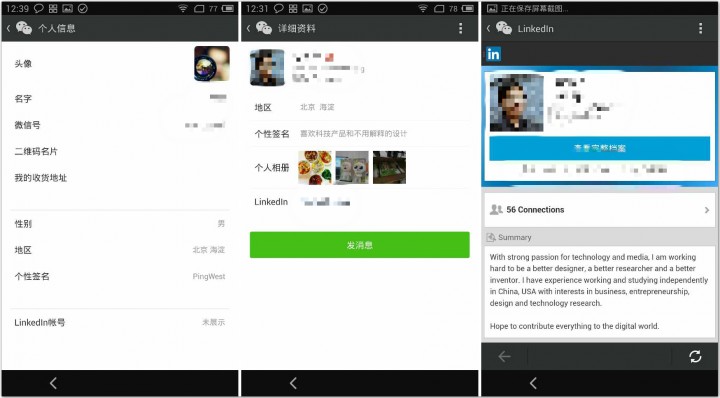 This is a major move early in LinkedIn's official Chinese career, especially since it doesn't even have a Chinese-language site yet.
LinkedIn (NYSE:LNKD) first revealed it had plans to officially expand to China last week when the professional networking site announced it hired a new president for LinkedIn China in the form of Derek Shen. Company shares rose strongly on the news.
Unlike most popular western social networks, LinkedIn is not censored or blocked in China, and it has over four million registered members there. Many analysts predict a Chinese-language version in the near future.
Android makeover
WeChat v5.2 is currently in private beta, so it's not yet ready for the public to download. Screenshots of the next iteration reveal a native-looking Android app for the first time ever, fitting in nicely with Android 4.x phones. WeChat's current UI is dated, looking like it's ripped straight from an old version of iOS.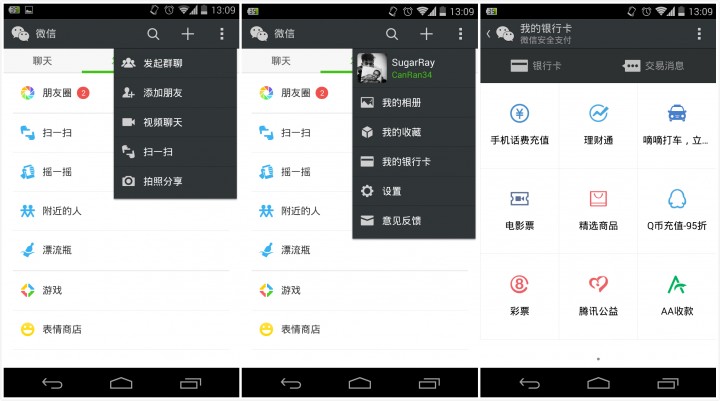 The most noticeable difference is that the bottom navigation menu has been moved to the top of the screen (in line with Google's UI guidelines for Android 4.x apps) and it includes only three buttons: search and two dropdown menus. The reviewer in Pingwest's article praised the changes, saying some of the functions that took too much digging before are now much easier to find.
No exact dates have been given for when the WeChat update will get a public release.
(Source and image credits: Pingwest)
(Editing by Steven Millward)