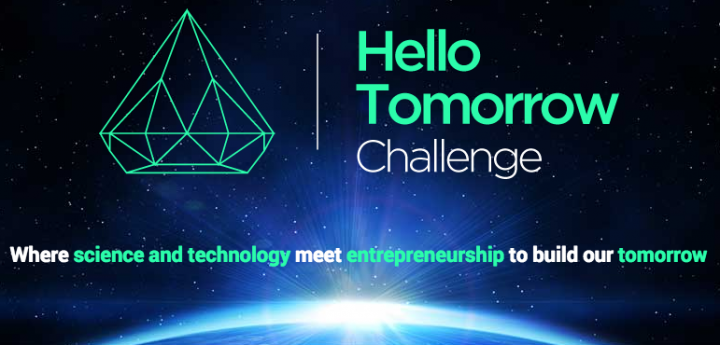 We all know what Peter Thiel thinks about the hype surrounding social and e-commerce ventures. Asked by a journalist his feelings about this kind of innovation, he replied, like a young adult with broken dreams, "We wanted flying cars, instead we got 140 characters". And with the exception of his former PayPal mate Elon Musk, the big names in tech are anything but the genius mad-scientist types we see in sci-fi movies – they're stalker-esque data wizards, at best.
It's time for a change, and it's time for scientists to come back into the entrepreneurial sphere to turn their ideas and inventions into products that actually change the world.
Xavier Duportet, a PhD candidate in synthetic biology with ties to MIT and France's INRIA, wants to talk big money to scientists. He wants to give the mad scientist-types opportunities to "think outside the lab". That's how the Hello Tomorrow challenge was born.
Hello Tomorrow targets the nerd in you, the one able to deal with Big Data, Robotics, Biotech, IT-web and Energy. Unleash the mad scientist in your inner self, and get paid for that. The contest will choose 25 projects to accelerate this February and March, with an awesome team of mentors (including Vinnie Lauria from Golden Gate Ventures in Singapore) and a Grand Finale in Paris this in April. The winner will get €100,000 in cash, while other finalists will share €400k in prizes.
The jury will include Eben Upton from Raspberry Pi, Bill Liao from SOS Ventures, Massimo Banzi from Arduino, Henri Seydoux from Parrot, and many more. Sponsors are big European companies like Airbus, Total, Orange, AXA, from the European Union. 20 partnerships have also been sealed with top accelerators like AXLR8R and SeedCamp.
Beyond helping on applications, I'm organizing an event at the Hub, next Tuesday, 28th January, with Rachid Yazami, one of the fathers of lithium-ion batteries and a Professor at NTU, and Vinnie Lauria in the role of "the venture capitalist". They will discuss how to turn ideas into inventions, and then into products that change the world.
The competition is open to Singapore residents as well, but they'll need a team member belonging to the European Union.
Deadline for applications: January 29
Mentoring program: February 17 – April 14
Grand Finale: April 18 in Paris
Details for applications can be found at Hello Tomorrow and by writing to me at martin.pasquier[at]agencetesla.com.

(Editing by Terence Lee and Josh Horwitz)