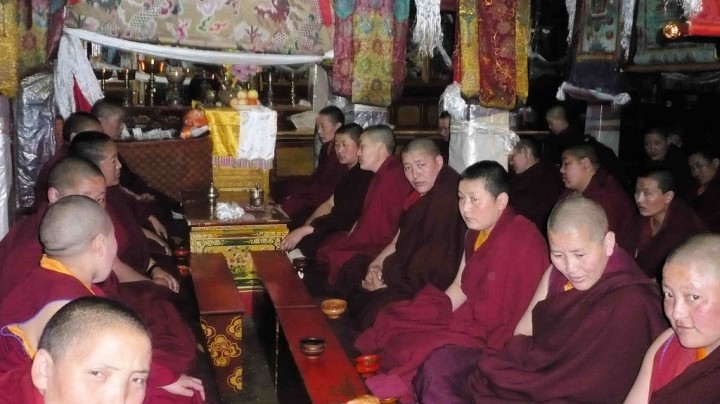 Yesterday China Telecom unveiled the world's first dual Tibetan-Chinese language smartphone in Lhasa, the capital of the Tibet Autonomous Region located in Southwest China.
Created jointly by China Telecom, Huawei, and Tibet University, the Huawei C8815 device features dual Chinese-Tibetan language input and recognition, which in theory could help provide online access to millions of Tibetans, particularly those who don't read Chinese characters.
It won't run on Android, however, as China Telecom has instead installed a version of its own Tianyi "products and services" platform. According to China Telecom's press release, owners of the device can play games and install software, in addition to receiving bi-lingual updates from the government about natural disasters and weather.
It's not clear if web access on the phone is is restricted beyond the usual limitations of the Chinese internet.
The move comes as a bit of a surprise, given that the Tibetan language remains a politically sensitive issue in China. Earlier this year four Tibetan university students were sentenced to jail for their role in a campus protest against the reduction of Tibetan-language instruction.
The smartphone will retail for RMB 990 (about $160) and can be purchased at participating China Telecom retail outlets in the Tibet Autonomous Region.
(Source: Xinhua)
(Editing by Paul Bischoff)
(Image via Flickr user kenno_mcdonnell)