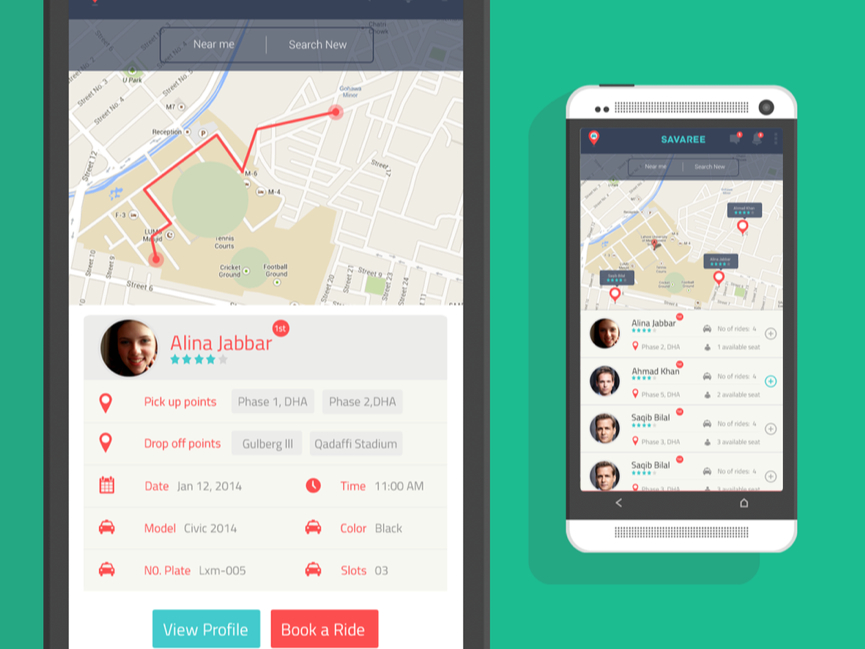 There are about 10 million cars in Pakistan, which is not that many in a nation of close to 180 million. But it's all the more incentive to share a ride. That's the idea behind Pakistan's first carpooling app, called Savaree.
Launched earlier this month, Savaree forms a community of drivers and potential passengers within its mobile app, allowing users to post routes and connect with people going the same way.
Madeeha Hassan, one of Savaree's two co-founders, tells Tech in Asia that the free service now has 800 users in Pakistan since it first rolled out on April 14. It was first shown off as a concept at the start of the year at the Lahore Civic hackathon, where it won as the audience's favorite, with a funky yet flat design that made its way into the recent Android app.
(See: The future of the mobile internet is in Asia)
Riding into new markets
To keep the ride-sharing experience safe, all users must sign up with their organization's ID and real name. The startup plans to add in driver ratings and a badge-based incentive system in an update to the mobile app.
Hassan says Savaree will focus on carpooling in Pakistan first before looking into other nations where the app could prove useful. She adds that the team will concentrate on user acquisition before finding ways to monetize it.
Savaree is available for Android.