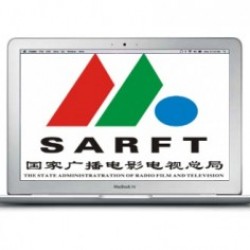 Two weeks ago, the folks over at SARFT announced a ban on six aspects of television drama, including banning shows adapted from web novels and web games. Or at least, we thought they did. Now SARFT say that story is false. "How could it be possible?" said SARFT's vice bureau chief in charge of TV drama Wang Weiping. "It is impossible that the head office would come out with a ban like this."
Although reporters could be forgiven for thinking the news was real given that SARFT bans things on a pretty regular basis, it's especially weird that the bureau waited so long to deny these reports. In fact, when the story was first breaking, an official representative from SARFT spoke to the Beijing News and answered at least one question quite cryptically but apparently did not deny that the report itself was accurate. Needless to say, the fact that SARFT was commenting publicly on the story led a lot of people to believe it was true.
But now it's apparently not true, so you can rest easy: SARFT isn't banning web game and novel adaptations on TV, or any of that other stuff they were reported to be banning. Of course, we will also be updating our original story on the ban to reflect this new information.
[via Sina Tech]