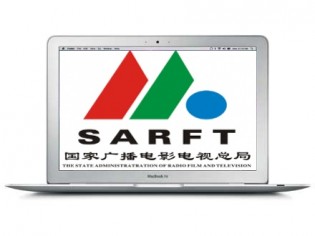 Well, we all knew it was coming. Heck, I even wrote it was coming in an article three months ago. Now, it's official: China's State Administration of Radio, Film and Television (SARFT) plans to establish a platform for regulating internet television.
According to SARFT vice-chief Zhang Haitao, the administration will regulate IPTV streaming services, mobile video services, and traditional internet television services like Youku (NYSE:YOKU) and Tudou (NASDAQ:TUDO).
The move is part of a larger push by SARFT to regulate the "three networks:" telecom networks, computer networks, and cable television networks. The regulatory bureau already has a tight grip on television, but until now, internet television and mobile video have been allowed to develop relatively free of SARFT's interference er, regulation.
The announcement reads in Chinese media like SARFT is looking to improve the internet television industry and make it safer and more interactive via its new platform. While it's as yet unclear exactly what the ramifications of this will be, I suspect that if anything, SARFT will be 'keeping us safe' from the types of entertainment it considers harmful, i.e. basically anything that isn't CCTV News. Of course, I could be wrong — we'll just have to wait and see how things actually turn out.
On a related note, for those interested in the background of SARFT's regulatory impulses this past year, this article is a very interesting read.
[via Sina Tech]