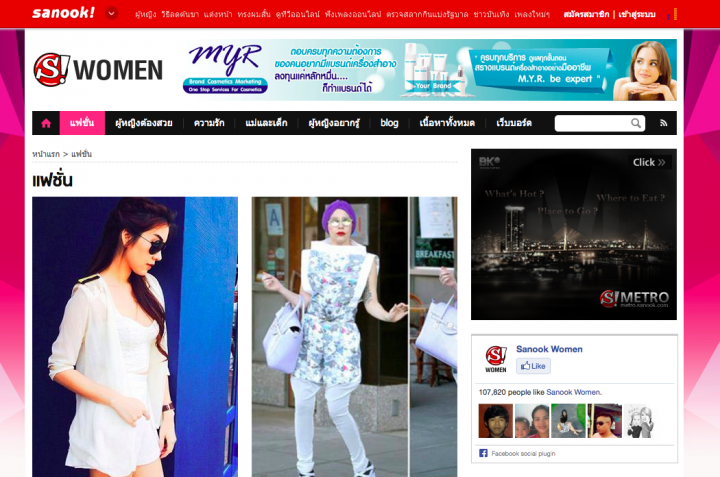 Thailand's largest web portal, Sanook, has partnered with fashion e-store WearYouWant to feature content from the WYW blog on Sanook's fashion and style related channels. It starts from today.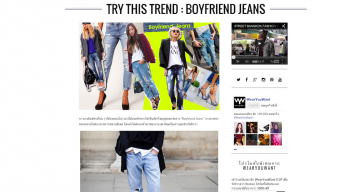 WearYouWant is a Bangkok-based online fashion marketplace, which is also known as being active in creating content and highlighting fashion trends with its Power of Fashion blog. With this agreement, the startup's blog has added even more articles, guru and celebrity interviews, and fashion trends – and now focuses less on selling clothing via that blog.
Ratthasart Korrasud, Sanook's assistant vice president who deals with content, talked to Tech in Asia about this tie-up:
I trust Sanook users will benefit from an array of interesting content from WearYouWant. We have a strong user-base on our women and men channels. They are always looking for the latest beauty tips, fashion trends, and what is going on domestic and international catwalks. This partnership would bring more interesting content to our users.
While Sanook gets more content, WearYouWant hopes to see traffic come from the popular portal to its e-store. According to Ratthasart, Sanook has over two million visitors per day.
Martin Toft Sørensen, WearYouWant's founder, explained:
Our blog has always been focusing on delivering good content. However, we don't have enough traffic to make it interesting. We need Sanook for that. In the past three months, we have been working hard to get better content for our site in order to deliver better content to Sanook users as well. With this partnership, I hope our content will be exposed to more users which hopefully, will convert to more purchases.
(Editing by Steven Millward)