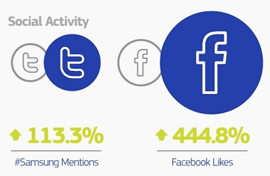 Ever wonder how social media buttons and plugins can increase your website engagement rate and traffic? Samsung, the world's largest technology company by sales, has some insights to share.
Earlier this Fall, Samsung re-launched its U.S. website with a focus on consumer engagement, driving social media experiences and online community participation.
By adding a number of new features – from consumer reviews to Q&As and Twitter and Facebook buttons, Samsung not only allowed the consumer to feel like he or she is part of a larger community of consumers, but also make a direct link between the brand and the consumer. Here is a screen capture example: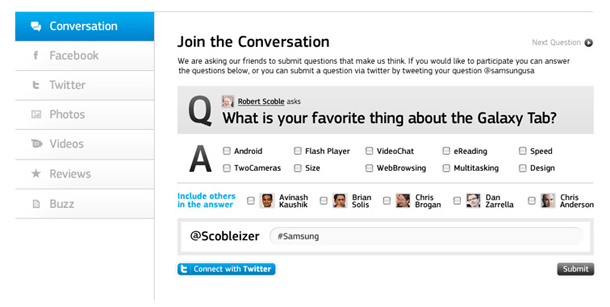 Using internal statistics for the 75 days following the September 16, 2010 web site launch, Samsung has obtained evidence that the implementation of social elements on their home site has raised traffic and conversations about their brand and products. To capture how much growth the website redesign and new social features Samsung gained, the brand tapped data visualization experts JESS3 to design an infographic which illustrates the marked increase in Samsung's online traffic.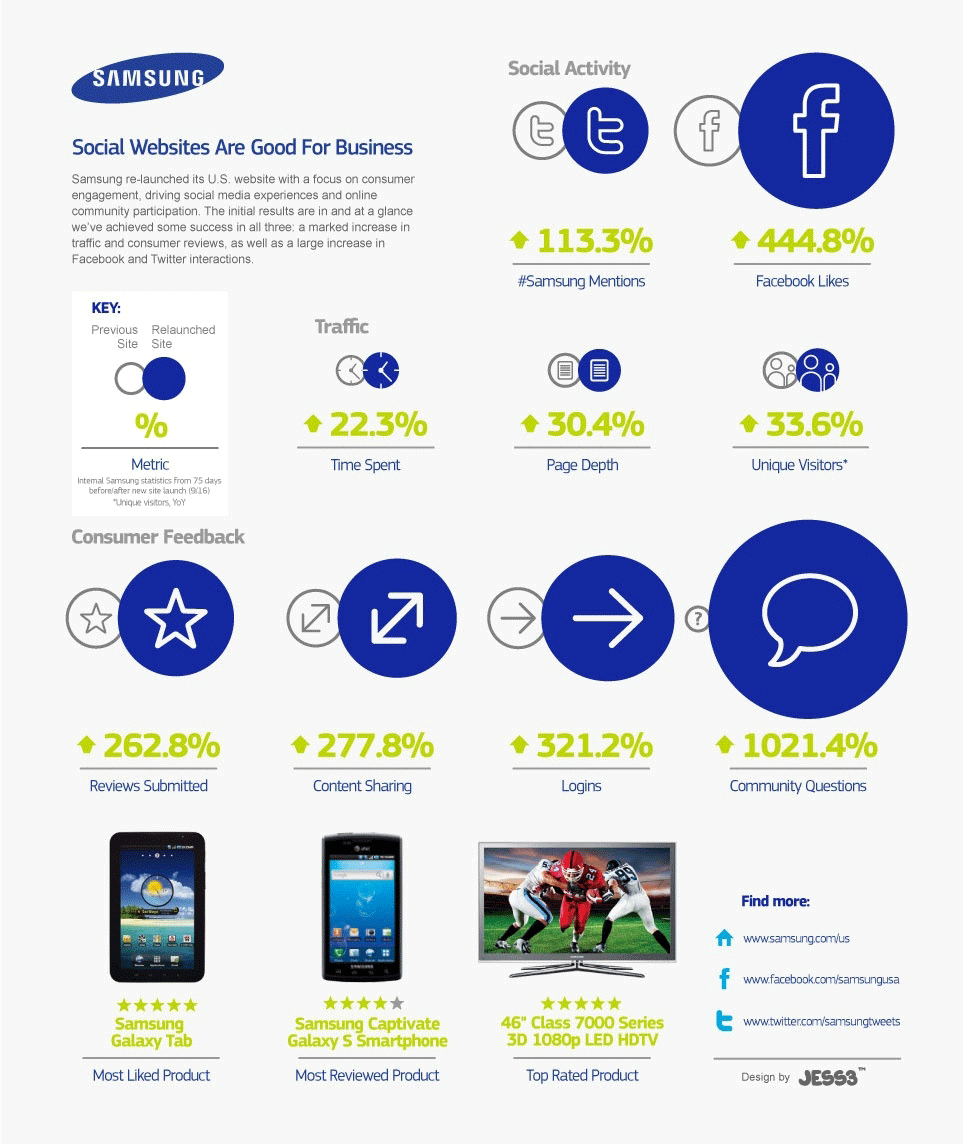 Through simple social integrations, a brand can achieve better website results. However, it isn't just about adding the buttons and hoping that miracle will happen. Your brand's content and engagement tactics are also key factors to prompt visitors to share what they see on your website. This doesn't just apply to websites. Social media share buttons work wonders for emails too.