Research firm IDC has done some more number crunching and come up with some interesting statistics for tablet shipments in India last year. In a total market that saw soaring uptake of tablets (up 901 percent from 2011) to hit 2.66 million shipments in 2012, Samsung emerged as the winner.
Though the market leader, Samsung's models were swamped by a deluge of Chinese imports and local vendors' products that collectively make up about 70 percent of the Indian tablet market. The report, as noted by TechCircle, points out:
Most of these local vendors operate on a 'fly by night' model, wherein they flood the market with low-cost tablets and vanish within two to three quarters.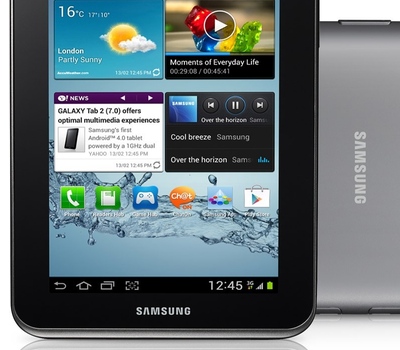 The numbers are good news for Micromax, the homegrown gadget maker that only started making tablets – its Funbook range, which starts at just $115 – last spring. Nonetheless, its budget offerings beat Apple:
1st: Samsung – 15.76 percent

2nd: Micromax – 13.33 percent

3rd: Apple – 9.92 percent

4th: HCL – 7.05 percent

5th: Karbonn – 6.17 percent
Of course, shipments don't equate directly to sales, so it's possible that some of those brands are struggling with unsold tablets, languishing unloved and untouched in store display cases.
Speaking of budget tablets, 7-inch tablets account for 78 percent of Indian shipments last year. Looking ahead to the end of this year, total tablet shipments in India are expected to more than double to about six million.
(Source: TechCircle)
(Editing by Enricko Lukman)