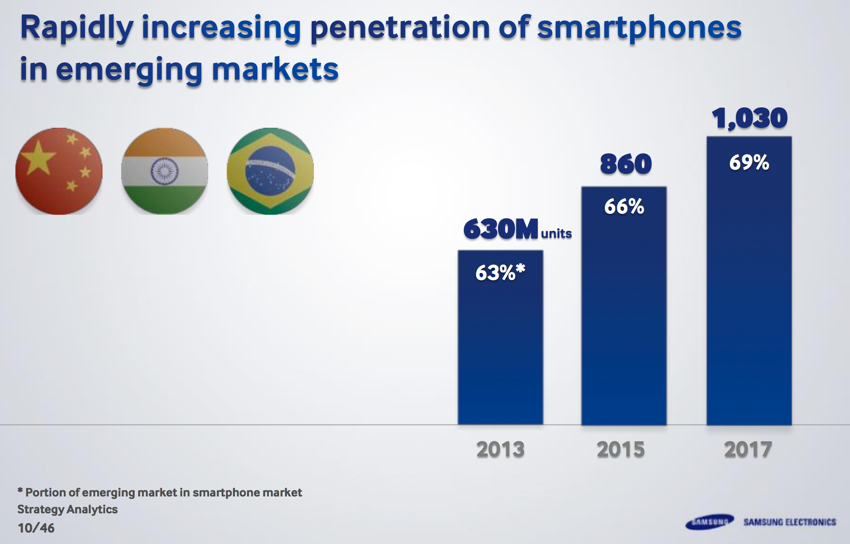 Korean gadget-making behemoth Samsung (005930:KS) is holding its Analyst Day today in Seoul, the first it has held in eight years. The company is touting a lot of figures as well as projections about where its technology is heading in the many sectors where it competes. Of course, we're watching to see what it has to say about smartphones. Samsung CEO JK Shin this afternoon said that over 100 million Galaxy S and Note phones will ship this year. In another slide provided by the company, Samsung says that over 40 million of its Android-based tablets have been shipped from mid-2012 to mid-2013, which is a modest rise of 17.6 from the previous year's sales.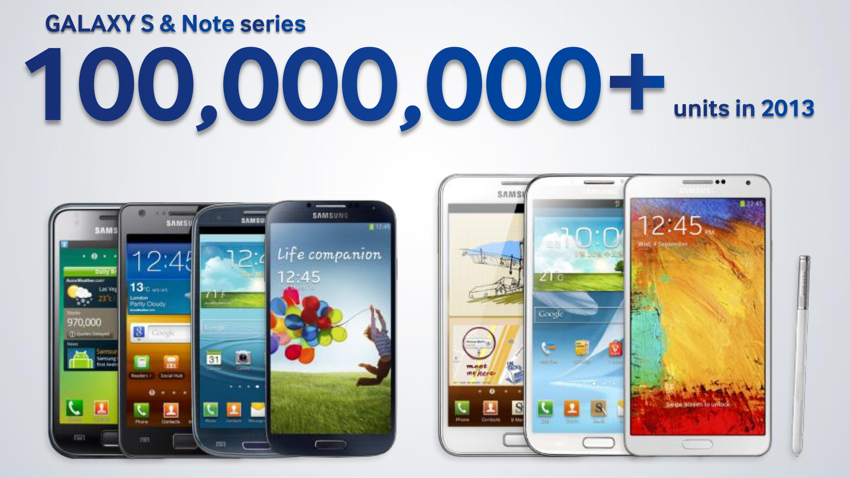 JK Shin added that the global smartphone penetration rate is only at 21 percent so far, meaning there's plenty of room for growth. Worldwide, about one billion smartphones will ship this year, with data from Strategy Analytics suggesting that'll grow to 1.5 billion by 2015.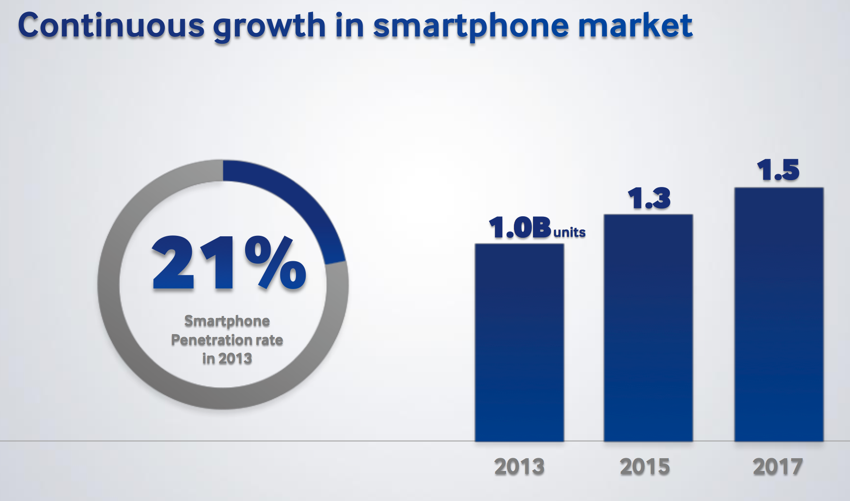 Powerhouse emerging markets like China, India, and Brazil are leading the way in smartphone adoption. But it's worth noting that Samsung has a lot of new rivals emerging in the form of homegrown phone-makers like Xiaomi (China) and Micromax (India):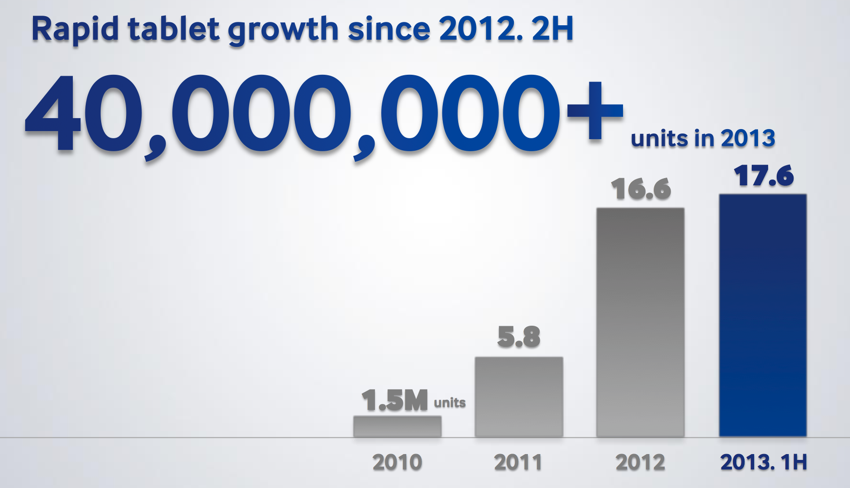 Samsung is confident the premium segment for pricier phones – like its Galaxy S4 – will beat market forecasts: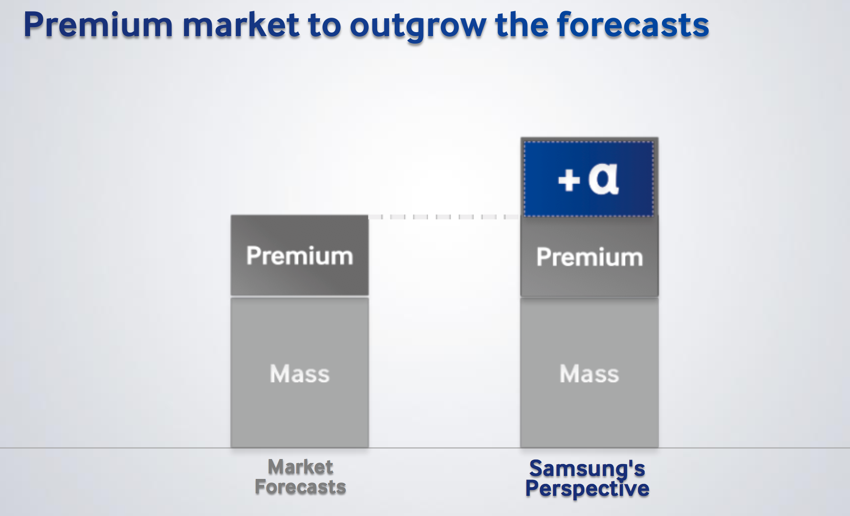 Samsung also seems to have coined a terrible new word: fonblet. That refers to a large-display phone with a stylus and handwriting support. Surely those are called PDAs, which have been around since the 1980s. Just when you thought "phablet" was bad enough, along comes an even more horrific bit of marketing guff.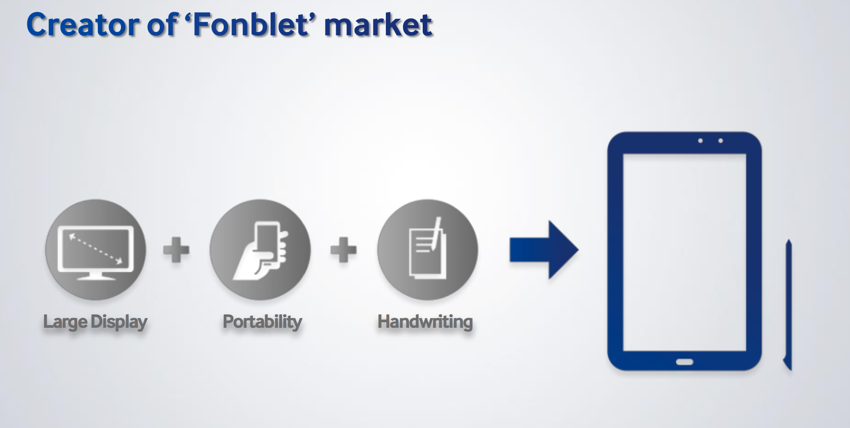 See the full slide deck here (PDF). (Hat-tip to @WhatTheBit for spotting the slides) (Editing by Josh Horiwtz)