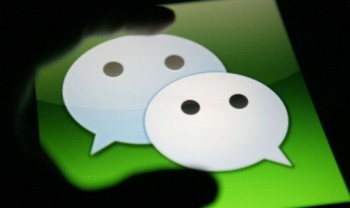 Apparently, at least one of China's telecoms is reading Tech in Asia*! On Thursday, I suggested that China's telecoms ought to offer WeChat-specific subscription packages to offset the losses the chat app is costing them in SMS and calling fees, and today it turns out that may be exactly what is happening. Chinese tech site iFanr cites an anonymous (but knowledgable, as they always are) source as saying that Tencent will partner with one unspecified Chinese telecom to offer special WeChat mobile subscription plans.
Although the source wouldn't say which telecom or when these new packages will be offered, the plans will supposedly offer discounts to WeChat users (presumably as compared to the cost of a full data plan) while simultaneously finally giving the telecom operator a cut of the WeChat action. The news is vague enough that it could simply be a totally made-up rumor. But as I wrote on Thursday, it's an idea that makes a lot of sense, and if telecoms aren't really thinking about it, they certainly should be.
*This is a joke; obviously that's not actually what happened.
(iFanr via Techweb)