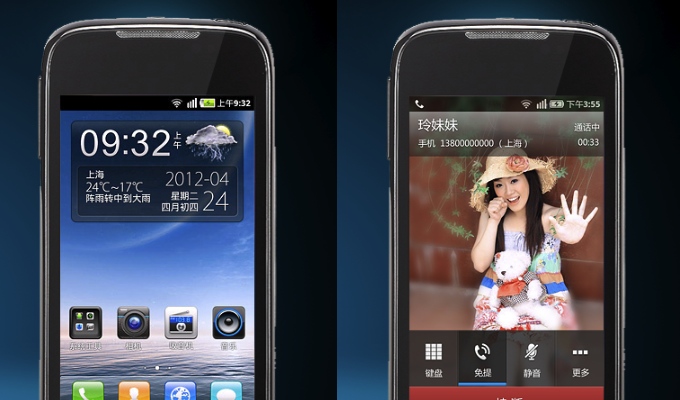 A China-based angel investor has let slip that Chinese web giant Tencent (HKG:0700) has invested 50 million RMB (US$7.9 million) in Lewa Tek, a local startup that develops the Android-based Lewa OS ROM (pictured above). Though not confirmed by either LeWa or Tencent, it'd suggest a major push into Tencent's own Android-based ecosystem, perhaps with a view to having its own QQ smartphones and mobile platform.
The investor in question is Wang Lijie who has invested in Lewa. Shanghai-based Lewa was started up in April 2011; its Lewa OS focuses on budget handsets that it calls "thousand yuan smartphones" – ones that cost $150 or less to buy unlocked. Tencent already has its own experimental Android ROM called Tita (see it here), but the company lacks a solid mobile platform of its own at a time when so many other Chinese web companies – such as fierce rivals Baidu and Alibaba – have affordable and convincing smartphones already for sale.
Chinese media reports that Lewa and Tencent already work together on a few aspects of Android platform security, so the two parties are well acquainted.
Although Tencent might lack its own high-profile mobile platform right now, it is already well represented by its own cross-platform apps for its numerous social and gaming services. And it has made attempts at a full OS before, most recently with the Android-based iQQ OS that launched with some partner hardware last November. It's not clear if iQQ survives, but a dearth of any kind of coverage of that venture in the Chinese press this year suggests that it failed.
We'll update if this investment gets confirmed.
[Source: PConline – article in Chinese]