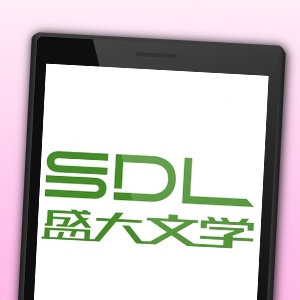 The upcoming Android phone from Chinese web company Shanda (NASDAQ:SNDA; FRA:RZP) looks like it might be the world's cheapest legitimate dual-core smartphone. That's according to a purported leak of its spec and price, which shows that the customized Android phone could well sell for as little as 1,199 RMB (US$190) unlocked. That'd beat the current budget dual-core device title holder, the Chinese-made Xiaomi M1.
The leaked specs point to a huge battery to back up a large 4.3-inch screen which, at 960×540 pixels, would be higher resolution that most economical Android handsets. Here's what it might look like in terms of specifications:
1.0 GHZ dual-core ARM processor made by Texas Instruments, and badged 'STE U8500.'

1GB RAM

8GB San Disk Micro-SD for external storage for free, with presumed support for adding in larger cards if you need.

4.3-inch qHD screen at 960×540 pixels resolution.

5MP camera on the back with an LED flash and support for 720p video shooting. Plus, a 3MP front-facing camera for video-calling and such.

Android 2.3.6 beneath its customized UI (pictured below). Not the current Android 4.0, which is a pity.

WCDMA 3G which would suit China Unicom, plus the usual connectivity across wifi, Bluetooth, etc.

1930mAh Li-ion battery such as previously seen in the Motorola Atrix 4G.
All that would be quite a lot of bang for laying out only 12 of the biggest Mao-notes. Shanda makes the country's most popular e-reader, the Bambook, so it has the hardware experience and leverage to get this kind of thing done.
Shanda's phone is due this summer, and will come pre-installed with a number of its cloud-oriented apps, such as those for online file backups and e-books. It seems intended to steal sales and attention away from rival Chinese mobile platforms, such as Baidu's Android-based Yi OS, or Alibaba's Aliyun phone.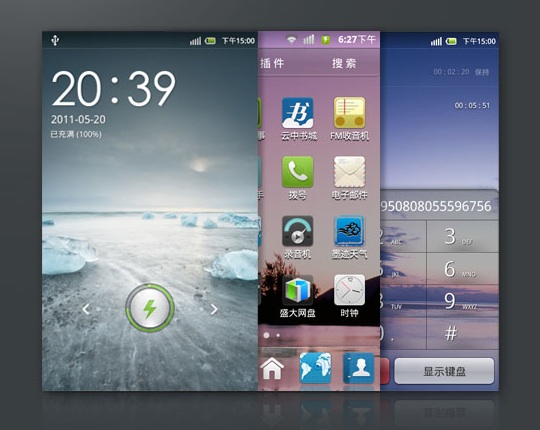 [Source: Techweb – article in Chinese]