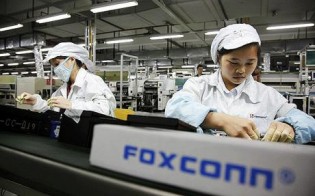 Well here's some news you probably didn't see coming: Taiwanese electronics manufacturer Foxconn is rumored to be planning a manufacturing plant in the United States according to Taiwan's Digitimes. The company, which has most of its factories in China at present, produces many of the most popular electronic devices (including Apple devices) and employs a huge number of workers.
Reportedly, Foxconn is considering locations like Detroit and Los Angeles for a plant that would likely be used to produce HDTVs. Because labor is more expensive in the US, a Foxconn plant there would likely be highly automated (Foxconn likes robots) and it is easier for robots to produce a television than it is to try to have them make an iPhone. Even so, an automated US Foxconn plant would create jobs, and could pave the way for additional plants in the US if things went well.
Of course, this is all just an unconfirmed rumor for now, but it will be interesting to see how the American public reacts if the news turns out to be true. On the one hand, with near eight percent unemployment, America will be happy for any influx of jobs, but on the other hand, Foxconn's labor abuses are well-documented (just browse our Foxconn tag for numerous examples), so a move into North America might not sit well with some labor rights groups.
If you're an American factory worker, don't quit your job or send your resume to Foxconn just yet; it's still entirely possible this rumor is false. But if it does turn out to be true, it will be very interesting to see whether this plant paves the way for more plants, or becomes a test center for automation technology that can then be adopted to do more complex work at the Foxconn plants in China.