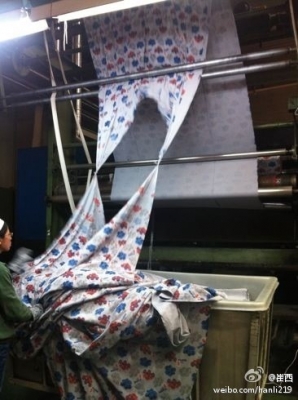 Dangdang (NYSE:DANG), one of China's leading e-commerce sites, is said to be ready to release its private brand of clothing in April, taking the same market route as companies like GAP and UNIQLO.
This morning Ma Hui, the general manager of Dangdang's present clothing supplier Beijing Topnew (a veteran clothing manufacturer as well as a major supplier of Vancl's children's wear), released that Beijing Topnew has accepted a contract to design and produce of Dangdang's private clothing brand. The clothing will be formally released in April or sooner.
The forthcoming private brand clothing will maintain the brand name of Dangdang — "Dangdang Kids" for example — and will consist of underwear, shirts, T-shirts, pants, jackets and coats etc., following with a series of additional lines in new areas such as home textile and home furnishing, according to an earlier interview from shopex.com with Dangdang's CEO Li Guo-qing.
Mr Li also said in that interview that Dangdang's clothing will take the same marketing route as GAP and UNIQLO, featuring fashionable clothing, and positioning itself at a higher level than Vancl.
[via Sina Tech]