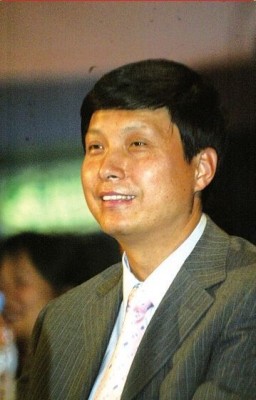 Is China Mobile (HKG:0941, NASDAQ:CHL) in trouble for corruption again? After several recent rounds of restructuring, it appears the company may still be plagued with problems; today the Chinese media is reporting rumors that China Mobile VP and Executive Director Lu Xiangdong has been detained by Jilin prosecutors for questioning. When questioned, China Mobile's PR arm did not deny the rumors, but said it was in the process of understanding the issue.
Insiders told Caixin that on the night of February 28, prosecutors from the Jilin office's anti-corruption division took Mr. Lu from Beijing to Jilin to undergo investigation. Supposedly, the case was referred to them by China's Supreme Court. If true, this would make Lu's case unlike previous high-level China Mobile exec's cases — and presumably more serious — because he is not being investigated by the Party Discipline Committee first and rather has gone straight to criminal investigation. According to the Beijing Times, this is evidence that the prosecution probably already has strong evidence against Mr. Lu.
Interestingly, the detailed description above disappeared from Caixin's website without explanation after a few hours. China Mobile couldn't confirm whether it was true or not either, saying they are in the process of actively trying to understand the situation.
The disappearance of the report could indicate that it is incorrect, but more likely it has more to do with China's media regulations. Regardless of the report's veracity, high-level corruption is a sensitive issue and the government tends to prefer to control reporting quite tightly when a situation like this arises. China Mobile is a state-owned company, and corruption at its highest levels could also implicate government officials directly. There's a good chance the Caixin report's deletion is just an attempt to control the story by subduing it, at least until all the facts are clear.
Of course, this is all still just rumor, though China Mobile's non-denial sure makes it sound like something's going on. If it's true, we'll likely know soon enough. Either way, we're starting to wonder if there's anyone at China Mobile who isn't corrupt…
[Beijing Times via Sina Tech, image via CFP]