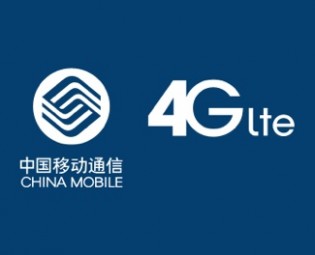 China Mobile (HKG:0941, NYSE:CHL) has lost a lot of ground thanks to its choice of TD-SCDMA for its 3G network, but the company is determined to be ahead of the pack when it comes to 4G. The company has been testing a 4G-LTE network in numerous locations around the country for some time now, and has even launched a 4G-LTE network in Hong Kong. Here on the mainland, though, no China Mobile users have yet gotten a chance to test the 4G tech.
That could change on May 17, when sources tell Sina Tech China Mobile will be launching an "open" test in Shenzhen. Granted, "open" is a bit of a misnomer, as the 4G network will only be available to a very small number of loyal local customers, but it will be the first time any regular users in mainland China have gotten their hands on 4G. China Mobile will even pay for the testers' service, but it's not going to all fun and games: those chosen to test the service will have to submit written reports about their experiences.
China Mobile has apparently set up more than 3,000 service stations in Shenzhen, so service there should be pretty strong. There are currently closed test programs in nine cities, but Hangzhou is reportedly the company's other main testing location, so it's possible Hangzhou customers could be the next to get their hands on 4G-LTE service. But it's likely to be quite a while before China sees a 4G network that everyone can use; the Chinese government is intentionally delaying implementation of the technology to bolster growth in the domestic 3G market.
[via Sina Tech]