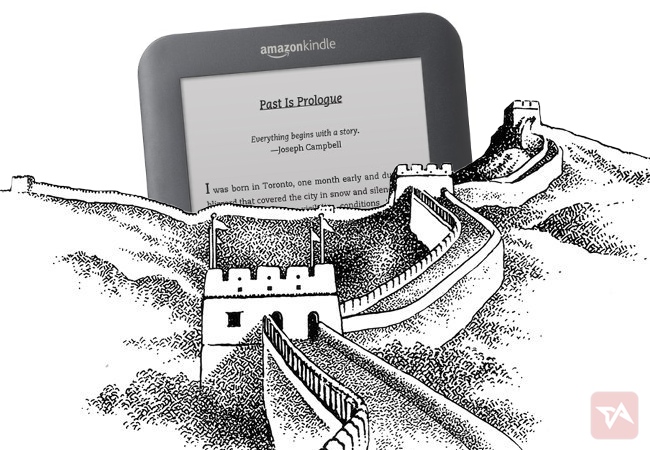 Amazon (NASDAQ:AMZN) launched its e-bookstore and e-reading apps in China last December, but there's still something missing – sales of the actual Kindle hardware. That's rumored to be changing tomorrow, April 16th, with Amazon thought to be opening pre-orders for the Kindle Paperwhite in China.
Chinese tech blog Huxiu reckons that the date will see the basic Kindle finally rolls out in mainland China – but with no apparent sign of the Android-powered Kindle Fire tablets.
The Kindle e-reader has been on the rumormill in China for years – just as it was in Japan before Amazon's hardware eventually launched there last October.
Though Amazon is doing fairly well with e-commerce in China – well, it's surviving anyway – it will, as a foreign company, struggle with regulatory approval for wireless hardware in China. As Bloomberg notes on that previous link, "Wireless devices require at least three layers of regulatory approval in China, including from the state Ministry of Industry and Information Technology."
Regardless of whether Amazon brings the hardware to Chinese consumers, the US e-tailer has tons of competition in the e-book sector in China, from newer entrants like retail giant Suning and social network Douban, to older adversaries like Shanda and Dangdang. The last two even have their own e-reader products; Dangdang's is dubbed Doucan, which launched last summer, while Shanda's Bambook is a long-standing leader in this sector.