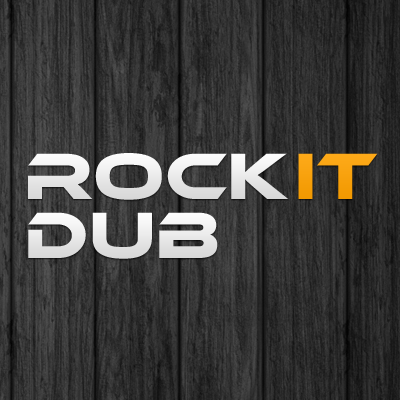 There was once a time when musicians were just that­ the guys who made the music, and nothing else. The laborious process of producing, marketing, distributing and selling, as well as first dibs on the actual proceeds, were usually pawned off, oftentimes gratefully, to the guys in the suits and briefcases. After all, who has time for all that business when there's music to be made, recreational narcotics to be sampled, and of course, groupies. Musn't forget the groupies! Fast forward a couple of decades, hair bands and grunge have given way to Twitter and Facebook, and it is on the latter that Symph Studio has built its ode to independent lyrical creativity and entrepreneurship, RockItDub.
With two local indie artists onboard, Carlos Choi and Bamshak, RockItDub was launched in January of this year, a testament to options and choices. Everything is in the hands of the artist, including the distributed code and how much each song or album will cost. There's even a collaboration with RedTag, wherein your codes can be printed on their Dubcards. If that's too fancy for you, you can route the codes through SMS. Need party give­aways or freebies? How about printing your codes on coffee mugs or T­shirts?! Heck, you can even go old school and sell your digital music at gigs!
Dave Overton, one of the founders of Symph said,
"We've simply built the system to do so, and artists can decide how they want to package the codes and sell them. We also see an opportunity to provide a solution in a developing market since not many people can purchase digital music due to credit card requirements. Not many people are buying CDs anymore (let alone own CD players), and artists do well when they sell products at their gigs. We still like tangible products and we feel they would sell better at gigs than trying to announce from the stage "Guys, buy our latest album on iTunes."
Pricing is storage volume based, and musicians are billed per code. The initial 50MB storage space is charged at PHP 5 ($.12) per code, and every succeeding 50MB costing another PHP 1 per code. It's also nice to know that you're free to upload as many tracks as your rented space allows! For example, a twenty track album of high quality, 10MB songs would run you up to 200MB, or PHP 8 ($.19) per code. Artists can opt to support try­before­you­buy codes or free trials. Note however, that RockItDub being in beta, this pricing model may change in the future.
Overton added, "All in all, we like music and we just think there should be a better way for artists to get paid doing what they love and for us to be able to support them and enjoy great music."
When asked by TiA why they considered Facebook as their platform and not other social media sites such as Twitter, Albert Padin said, "Facebook has the page tab app functionality, which is perfect for what ease of integration to indie artist's facebook pages. Indie Artists can set up the integration in just 3 – 5 clicks. Which starts off with them contacting us, and us giving them a link to kick-off the super easy integration. Twitter? We'll consider it."
Padin is also the founder of SpellDial, he's now one of the 10-people team behind Symph. As to the goals of RockItDub, he simply stated they want "to be of service to as many artists as we can."
It was at the tail end of 2012 when Cebu­-based Symph Studio conceptualized the idea: why not create an online platform, where other musicians could affordably and easily market their music, on the largest social venue known to man, Facebook? With many artist's FB pages easily eclipsing their own websites, in terms of fanbase, this was a no-brainer. RockitDub was founded as a Facebook application linked to the artists' fan page, which hosts the music and produces a voucher code that can then be redeemed for music downloads. It was an inspired touch, a lot like what MySpace evolved into.
Music has always played a large part in every facet of life in the Philippines. Now with the internet, it has empowered even the most basic and independent artists. In the last couple of years, we've seen quite a few music internet startups blossom, from ArtisteConnect and Twitmusic, to NDFY and the like. We've also seen multimedia startups like Radio Republic and New Media Factory flourish with equal success, a testament to the richness and potential this newfound avenue has to offer.
(Source: theBobbery)