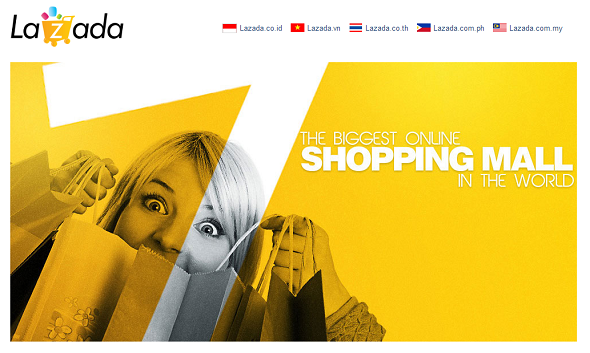 After raising USD40M from Kinnevik and tens of millions from JP Morgan, Lazada has done it again, announcing yesterday a USD26M investment from Summit Partners. The funds will be used for developing growth initiatives and expanding its product offering.
Lazada, which is Rocket Internet's version of Amazon, claims to be the largest online department store in Southeast Asia. It operates in Indonesia, Malaysia, Philippines, Thailand and Vietnam.
"We seek to invest in companies that build long-term value, and Lazada has shown dynamic growth in a short period of time," said Scott Collins, a managing director and head of Summit Partners London.
On 21 November, Lazada launched a new fashion marketplace platform in Malaysia that caters to offline retailers that want online distribution and marketing services but desire control over logistics and operations. It plans to rollout this platform in all its markets and expand the number of retailers on it.
Summit Partners, a growth equity firm based in the US, is also an investor in Zalora, Rocket Internet's online fashion commerce venture with a presence in Malaysia, Philippines, Singapore, Taiwan, Thailand, Vietnam, Hong Kong and Taiwan.
Rocket Internet's entrance into the region has generated heated discussion within the region's startup ecosystem. A key concern is that websites like Lazada will stymie the growth of local startups due to its marketing muscle and economies of scale.
But Willson Cuaca, managing partner and co-founder at East Ventures, thinks otherwise. He believes that any new entrant into Indonesia is good for the ecommerce scene, since only 5% of Indonesians shop online. Lazada can help educate the market and make buying stuff on the web a habit among consumers.
"I believe the pie is big enough for everyone," he added.
While local startups aren't as loaded, there are things they can do to stay competitive. Willson said that startups should firstly focus on specific verticals and industries — fashioning themselves more into specialty shops rather than department stores.
Also, the fact that they have limited funding can be an advantage, since it forces them to operate lean, cut costs, and raise efficiency. That would make them attractive to future investors.
Press release
LAZADA receives investment from Summit Partners and launches marketplace
LAZADA, Southeast Asia's largest online department store, today announced that it has received an investment of €20 million in its German holding company from leading growth equity investor Summit Partners ("Summit"). LAZADA will use the funds to continue developing its growth initiatives and expanding its product offering.
"We are very proud to have an investor of Summit's calibre joining our shareholder base. They have extensive experience in supporting fast?growing companies which will be of huge benefit as we continue to build out our offering and services to win the Southeast Asian market," commented Maximilian Bittner, Regional CEO.
Scott Collins, a Managing Director and head of the Summit Partners London office, added "We seek to invest in companies that build long?term value, and LAZADA has shown dynamic growth in a short period of time. We are thrilled to be part of the LAZADA story."
LAZADA recently launched its new marketplace platform in Malaysia on November 21st. The company has entered the country's promising fashion market by offering more than one?thousand clothing and shoe products through this platform.
According to Mr. Bittner, the marketplace offers an attractive opportunity for offline retailers in the region to leverage LAZADA's broad reach and extensive marketing expertise to drive additional sales while still controlling logistics and operations. LAZADA plans to roll?out the marketplace platform in all its markets in the near future and continue to add partners to complete its product assortment and drive growth.