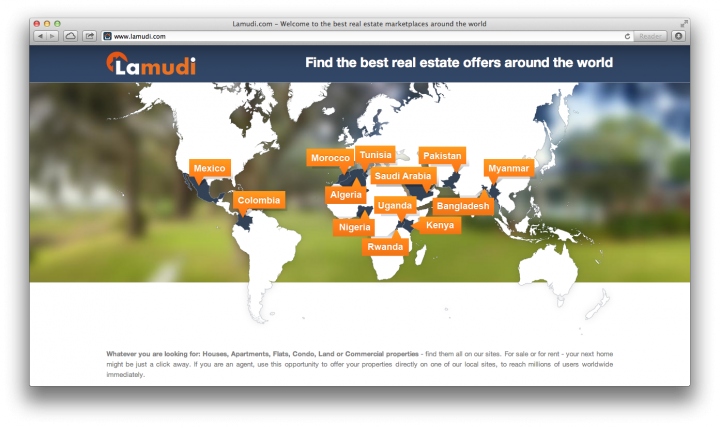 Rocket Internet's real estate marketplace Lamudi made its way to Asia a few months ago. Following this, today it has reported achieving 100,000 listings on its platform.
Lamudi is currently present in 16 countries, four of which are currently in Asia. The platform enables customers to find or sell house, apartment, commercial property or land online. We first spotted its presence in Myanmar in October.
Respective websites have also been launched in Bangladesh, Pakistan and the Philippines. Lamudi co-founder Kian Moini says:
In Southeast Asia alone we are targeting more than one billion people. Also, the rise in households in Asia overall will increase by about 65 percent between 2000 and 2030. Being a first mover now will certainly pay off in the long run.
In December, it reported that Lamudi in Myanmar already had 5,000 real-estate agents registered on the platform and 97 percent increase in website page views on average on all its websites. Along with this milestone,
Lamudi is planning to expand to more Asian countries, but Rocket Internet hasn't revealed which ones.
There's already plenty of competition in the region however. Myanmar Housing and MarketplaceDB is also present in Myanmar; Real Property and Pyarizameen in Pakstan; Real Estate Bazaar in Bangladesh; and True Property and Sulit Real Estate in the Philippines.
(Editing by Terence Lee)