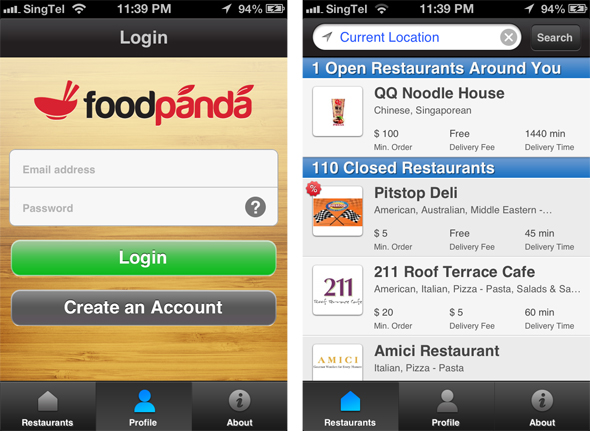 FoodPanda, a Rocket Internet online food delivery company, has launched a new mobile app for iOS and Android.
The app allows users to filter restaurants by location and order food using their mobile phones. They can also see details like minimum order required, delivery fee, and delivery time.
It is available for download in 14 countries: India, Indonesia, Malaysia, Pakistan, Singapore, Taiwan, Thailand, Vietnam, Ghana, Ivory Coast, Kenya, Morocco, Senegal and Russia.
Within the next two weeks, it will also launch in Brazil, Chile, Colombia, Mexico, Hungary and Poland. The press release states that the app has a database of 10,000 restaurants, and claims that FoodPanda is the online food delivery service with the widest reach.
Since its debut in 2012, FoodPanda has expanded to 25 countries, which most recently included Argentina and Venezuela. It is currently seeking funding for expansion.