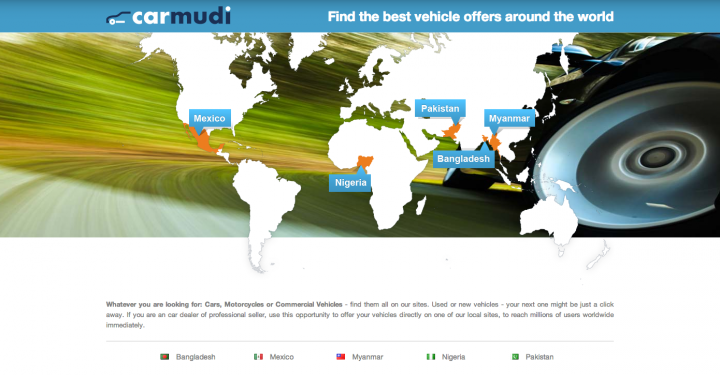 Carmudi, the car classifieds site headed up by self-proclaimed incubator Rocket Internet, just closed a $10 million funding round led by Tengellman Ventures, Rocket Internet's investment arm. TechCrunch reports that the funding will be used to ramp up its presence in Asia, where it currently has localized sites in the Philippines, Vietnam, Bangladesh, Myanmar, Indonesia, and Pakistan.
Okay, so Rocket invested Carmudi, another one of its homegrown startups. What's the news here? Rocket funding cases such as these ought not to be interpreted as "investments" but rather signs of faith. Not every Rocket Internet startup stays afloat – in the past, it's shut down new ventures just months after launching if it doesn't hit growth targets.. Carmudi launched publicly about seven months ago, which is a reasonable window of time for Rocket to declare the project a flop. As a result, the new round of funding marks a blessing on behalf of the German startup empire – "so far, so good."
Carmudi will compete with a large number of local competitors as it aims to tighten its grip in Asia. The gold standard for Rocket Internet success, at the moment, remains Zalora, the fashion ecommerce site that's reportedly looking to complete an IPO in the US this year.