Remember last week when Rocket Internet announced a US$445 million investment from Philippine Long Distance Telephone Company (PLDT) in exchange for a 10 percent stake in the company? That values the startup dynamo at US$4.45 billion. Even in light of the new deal, mainstream media suggest that Rocket Internet is moving forward with its plan for an IPO before year's end.
So how big is Rocket and what kind of numbers are its startups pulling in? A new report from Investment AB Kinnevik, a Sweden-based consumer tech firm and investing partner of Rocket Internet, has the latest data for the Rocket empire in Q1 2014.
Rocket Internet's web empire is on a mission to create the world's largest internet platform outside of China and the US. In Asia, it operates an array of startups everywhere from Singapore to Myanmar, Indonesia to India. Rocket's Southeast Asian portfolio includes now-household names like Zalora, Lazada, Carmudi, FoodPanda, and many more. Let's focus on its two most important Asian estores – Lazada and Zalora.
Zooming in on Zalora
Zalora takes a pan-regional approach to fashion ecommerce, with localized stores for the six Southeast Asian nations where it operates. Across those six markets, Zalora targets 533 million potential users.
Zalora features local and global clothing brands including Nike, Levis, Aldo, and Mango. It prides itself on strong online and offline presences (events, outdoor advertisements, etc). In 2012, the year of its inception, Zalora posted a US$95 million loss, but predicted profitability by 2015. By 2013, it has more than 1.6 million registered users.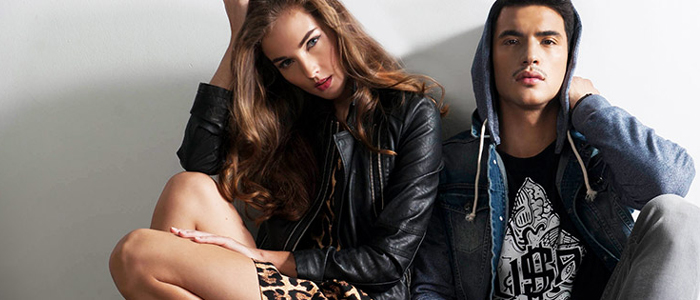 See: 6 tactics Zalora is using to beat the fashion ecommerce competition
Approximately 70 percent of Zalora's users are women, the majority falling between the ages of 18 and 35. The company gives credit to its marketing campaigns as drivers of early success. It cites budgeting based on customer acquisition, strong editorial content, and a focus on mobile as key sales channels. Currently, Zalora has more than 17 million monthly visitors, 4.8 million Facebook fans, over six million newsletter subscriptions, and 33 percent of users access the site via mobile devices.
One-third of Zalora's sales come from its own fashion labels. Zalora has seven warehouses across the region and its average delivery time is about two days. 90 percent of customers in emerging markets Zalora serves prefer to pay via cash on delivery.
Apart from Kinnevik and Rocket Internet, Zalora is now backed by several blue chip global investors, including Summit Partners, Verlinvest, and JP Morgan.
Looking closer at Lazada
The Lazada Group makes no secret of its aim to control the Southeast Asian ecommerce sector in the same way Alibaba now does in China. Lazada launched in February 2012 to target more than 500 million consumers in Hong Kong, Thailand, Vietnam, the Philippines, Indonesia, Singapore, and Malaysia.
In the report, Lazada cites several key pieces of data for justifying its decision to focus on ASEAN, including a projected five percent annual GDP growth rate said to last until 2016.
Lazada claims to already be the top ecommerce player in Southeast Asia. In the first quarter of 2014, Lazada recorded 79 million visitors, 6.9 million Facebook fans, and a 3.8 percent engagement rate with targeted customers. Lazada currently has more than 967,000 active customers and 41 million unique visitors last year. 35 percent of its traffic comes from mobile users.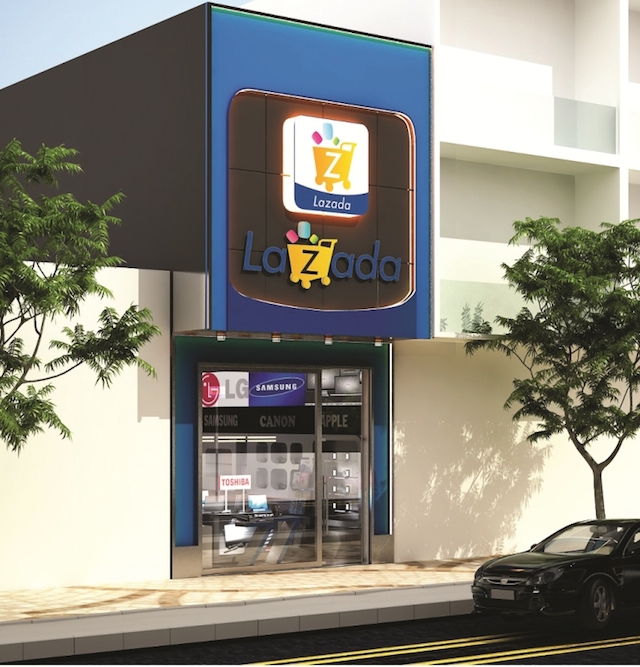 See: How one Lazada staff's battle with Tourette's and discrimination turned her into an advocate for fairness in the workplace
Lazada has more than 2,000 active sellers in its marketplace driving an assortment of goods available and thus enabling price competition. The majority of goods sold on Lazada are lifestyle related (39 percent) and electronics (38 percent). Fashion products make up seven percent of total sales on Lazada, while health and beauty products account for 14 percent. Kinnevik's report says that Lazada expects the fashion section to grow in late 2014 after it acquires several fast-growing fashion brands in the region and launches a private label called LZD.
45 percent of Lazada's customers live in rural areas, while 55 percent live in cities. As with Zalora, Lazada's ecommerce customers overwhelmingly prefer to pay with cash on delivery, the lowest percentage being Indonesians at 70 percent. The highest ranking country with regard to Lazada cash on delivery preference is Thailand at 100 percent. Apart from Rocket Internet and Kinnevik, Lazada is now backed by Holtzbrinck Ventures, Tengelmann Ventures, Verlinvest, Summit Partners, Tesco, and JP Morgan.
Kinnevik is still throwing money at Rocket. In the first quarter of 2014, Kinnevik's partnership with Rocket Internet accounted for 27 percent of the company's gross asset value.
Whether it happens this year or not, a European IPO for Germany-based Rocket Internet will have a major impact on ecommerce and the web in Asia – and it will compel its startup rivals to raise more funds for the battle ahead.