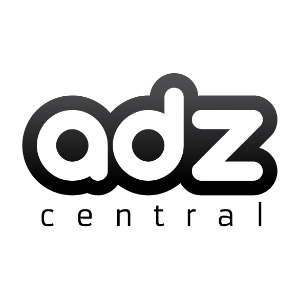 Ad tech is quite a confusing arena for most folks. There are a number of stakeholders in the game ranging from agencies, demand-side platforms (DSP), data management platforms (DMP), ad exchanges, ad networks, supply-side platforms (SSP) to publishers. And this doesn't even take into account the many other flavors of companies who, in their own way, are adding value to the industry (dynamic creative companies, retargeting companies, various flavors of video, mobile, and tablet ad-enablers, in-game advertising companies, etc.).
Often, advertisers and media agencies will be faced with trying to understand how each of these standalone services work and how they may fit into a bigger ecosystem that helps them achieve their marketing goals. But one Singaporean company, AdzCentral, is solving the problem by connecting the dots. AdzCentral coins its service as "scientific media buying." It provides advertisers with a one-stop shop service to buy ad spots in real-time, using techniques such as visitor profiling, targeting, optimization and differential bidding, to ensure its clients' ad dollars are well spent.
AdzCentral was founded in 2009 by Reza Behnam with the aim of simplifying the display ad buying business. It started first as a DSP to help clients manage advertising placements and budgets across various publishers and automated media-inventory-exchanges. But over time, as multiple flavors of standalone tools have emerged ad tech became more fragmented, AdzCentral has become more technology agnostic. It considers itself a solution-oriented company now, as AdzCentral has adapted over time to what the clients need for a full suite of advertising solutions.
Prior to AdzCentral, Behnam was a marketing science and management consultant for about nine years and then started working at Yahoo U.S. in 2001 in Yahoo's Data Sciences group and subsequently in the Global Alliances team which managed large international partnerships. His journey in Singapore started at around late 2004 when he was appointed the managing director of Yahoo Southeast Asia in Singapore until mid 2007. He also had a short stint as a Venture Partner at IDG Ventures from 2007 to 2009.
Way back when Behnam was at Yahoo, he felt that buying online ads, especially display ads was an extremely complex process. "As the ad and media industry, historically we have not made it simple enough," said Behnam. He added:
We like to blame other people (marketers) for not spending as much as their media budget online but as an industry we share the blame. We haven't made it simple enough. Really, the idea is to simplify the display buying business.

When I looked around in Asia region, there weren't too many ad tech players or providers that were independent, not part of Yahoo or Google. These were the two data points that I was really looking at [before I decided to start AdzCentral].
Most of the DSPs and ad networks track data through cookies placed on consumers' browsers. So imagine a client who uses DSP platforms A, B, and C to buy display inventory. The cookie identifiers, which are used to track and decipher cookies, are kept on a platform that is used to drop the cookies. However, once a clients uses a particular DSP platform the identifiers are usually "trapped" in that DSP platform and that prevents marketers from applying what they learned on one platform (say platform A) on another platform (say platform B). AdzCentral is providing data portability by allowing clients to own and manage their own customer profiles so that markers' learnings can be applied across all touch-points and toolsets. He added:
A lot of data is in silos in the providers' system. How do you really bring this [data] together and develop a 360 view no matter where the touch points happen to be. This is what we're trying to do at AdzCentral.
In a fragmented world of ad-technology, a typical client will face many recommendations regarding the various technology options they have. So AdzCentral ensures that clients have the proper information and guidance on choosing the appropriate technology tools to achieve their higher level marketing objectives. AdzCentral further ensures that the clients have the support and assistance they need to build and maintain their customer profiles so that they can target the right message to the right customer and achieve efficient media buys.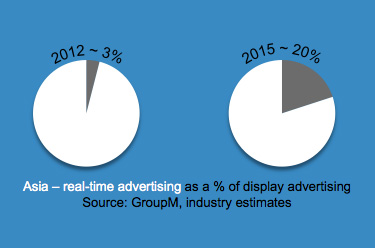 There's a major change in display advertising. The majority of advertisers still book online media spaces in weeks advance ("upfront" or "reservation" buying). But more and more advertisers are starting to understand the beauty of automated buying as it optimizes their media expenditure in real time. In the last two to three years, in APAC, Behnam says that automated buying has shifted from almost nothing to three percent of all digital media buys and is projected to hit 20 percent by 2015. The total digital media spend for APAC is $25 billion in 2011 and is growing 30 to 40 percent each year.
As ad budgets shift, the rise of automated buying has triggered a lot of ad tech companies to be founded. "In the next 10 to 15 years, most [digital media buys] will be done through automated buying," said Behnam.
In Asia, Behnam says that AdzCentral is the only company he knows of that is piecing the ad tech ecosystem together using a solution-oriented approach as opposed to a tool-oriented approach. "We are not in the business of technology-for-technology's sake, we're in the business of technology-for-performance's sake. We will assemble the suite of tools that makes sense to deliver a solution for the client," he said. In the other parts of the world, similar companies include Rocketfuel and Acceleration which was acquired by WPP.
Having raised $3.2 million recently, AdzCentral is looking at Southeast Asia, Australia, Middle East and India in the next two to three years and with China part of its longer-term plan. To date, AdzCentral has already served over 100 clients including SingTel, American Express, 3M, Unilever, Standard Chartered, MasterCard, Citibank, and Hyundai.
For entrepreneurs trying to raise a series A round in Singapore, Behnam (pictured) has this piece of advice:
Focus on [series A] investors who are specialists in your space, or at least those who have a passion for your space.