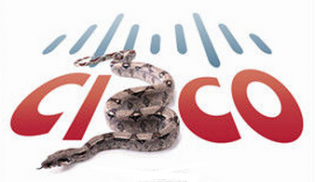 Earlier today I wrote about an interesting if misleading report in the state-owned and state-run magazine China Economy and Informatization. Though light on facts, the article takes US tech companies — especially Cisco (NASDAQ:CSCO) specifically — to task for violating China's national security. The accusations are similar, and similarly murky, to those leveled at Huawei and ZTE by US Congressional investigators: Cisco stands accused of providing China with shoddy products that, either intentionally or accidentally, contain security flaws that could be exploited to steal data.
Whether or not these accusations are true in either case is anyone's guess — I haven't been particularly impressed with the evidence presented on either side so far — but it now seems clear that the article above is not a fluke, but rather part of the first volley in what may well be a wave of attacks coming from Chinese state-run media and targeted at Cisco. For example, in addition to the China Economy and Informatization piece, another piece reacting to the Huawei investigation by suggesting Cisco and other US companies should be investigated was published in Caijing National Weekly yesterday. It reads very similarly to the China Economy and Informatization, accusing Cisco of conspiring with US officials to "plot attacks on competitors [like Huawei and ZTE]" and citing "information" suggesting Cisco has a virtual stranglehold on China's network infrastructure.
Although the name might suggest it is connected to the independent and respected Caijing magazine, Caijing National Weekly is actually a state-run media outlet too (it is directly managed by China's official Xinhua News Agency). One Cisco hit piece in state media in one day? That could be a coincidence. But two? That's a little suspicious. And it wasn't limited to just two; a Voice of China radio broadcast on the subject was adapted into this similar piece that ran yesterday in the People's Daily. Then there was this article in the China Enterprise Report, yet another state-owned outlet. Numerous versions of this story were published across China's major news portals, but most of them (every one that I looked at) seem to lead back to one or more of these state media reports.
It is clear, then, that China's government has decided to respond in-kind to the frosty reception ZTE and Huawei have gotten from the US Congress. I would be quite surprised if a formal investigation into Cisco is not announced within the next few months, and other US companies like Microsoft may also be on the list. But it seems someone has decided that Cisco will bear the brunt of this storm; the company is mentioned more than a dozen times in each of the articles mentioned above. Cisco and other American and Chinese tech companies may need to batten down the hatches for what appears increasingly likely to become a protracted trade war of sorts.
(As a side note, the choice of Cisco as the target of these accusations is interesting given that Cisco has also been accused by the US of collaborating with the Chinese government. In 2008 the company was heavily criticized after it became apparent that Cisco had helped with the infrastructure of China's Great Firewall censorship system, and in 2011 Cisco was sued in US court by Chinese Falun Gong practitioners for helping the Chinese government persecute them. On the other hand, though, rumor has it that Cisco has been partially responsible for the cold reception Huawei and ZTE have gotten in the US, and if that's true, it would make Cisco a very attractive target for this kind of "revenge" in China.)