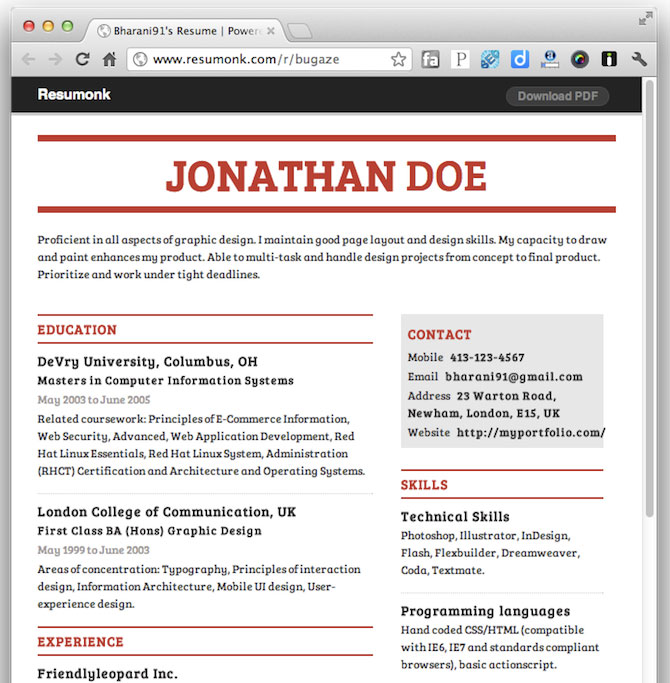 India-based Resumonk is a simple online builder that helps you create a professional resumes in just a few minutes. The basic service comes with several slick templates for you to choose from. Using it is simple. All you have to do is to fill in your particulars, education details, and experience. For the format and design, Resumonk will handle everything.
The pro service costs $9.99. It allows premium users to import their LinkedIn details to Resumonk, and allows for customized colors and a custom URL with analytics to track visits of your online resume. The service is indeed fast, though I hope there will be more designs to play with in the future.
The startup was founded by Bharani Muthukumaraswamy who is still an undergrad. We actually accepted him to compete at Startup Arena Jakarta but unfortunately, our conference dates clashed with his examinations.
In our Skype chat, Bharani explained to me that Resumonk was created because he needed to design a resume but couldn't find an online service for it. So he decided to create Resumonk. It launched just last month, and so far has helped over four thousand users create their resume. So if you're in need of a new resume, head over to explore Resumonk. You can also read Bharani's blog post reflecting on his entrepreneurial experience so far. We wish him all the best!