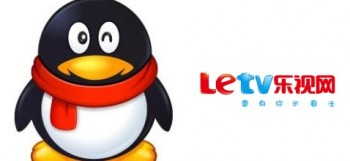 Smart TVs seem to be the hot trend in China tech these days (this month alone we've seen both Baidu and Xiaomi get in on the smart TV game), despite the fact that there isn't really a huge market for them yet. But that's apparently not stopping LeTV and Tencent, either; rumors are spreading in the Chinese press that the two companies are collaborating on something related to LeTV's SuperTVs.
There's not much more substance to the rumor than that, but interestingly, when TechWeb spoke with sources at LeTV in an attempt to confirm the rumors, one source (who still declined to confirm or deny the Tencent rumors) did say that LeTV would be having a major press event at the end of September.
It's worth pointing out, though, that a recent rumor had Tencent investing in Xiaomi, which also makes smart TVs. That investment has yet to be confirmed and may have fallen through or not been true in the first place, but it's highly unlikely that Tencent would partner with Xiaomi and LeTV for smart TVs, so likely only one of these two rumors is actually true.
Will China's market be getting yet another smart TV? Will Tencent be integrating something cool (like all its games, or maybe WeChat) into LeTV's existing line of products? We have no idea, but we'll be keeping a close eye on the companies as the month draws to a close to see what this press event is really all about.
(via TechWeb)