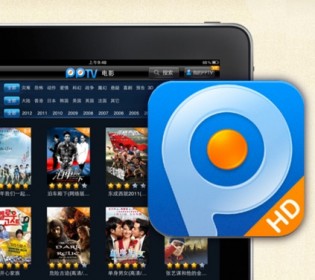 Here's a rumor that's simply too juicy not to pass along: Chinese tech blog 36kr is reporting that according to an unnamed Chinese venture capitalist in the industry, Alibaba is joining forces with Hunan Satellite TV (arguably China's most popular TV network) to purchase PPTV, one of China's largest still-independent video streaming web services. The details of the deal aren't clear, but supposedly it would be for around $400 million. Hunan TV came in as a partner both because it has a history with PPTV and because Alibaba didn't want to pay the full sum that PPTV were asking and Hunan TV was willing to help make up the difference.
Alibaba declined to comment on the rumors when contacted by Tech in Asia ("As a matter of policy we do not comment on rumors and speculation") but PPTV has apparently told TechWeb the company doesn't know anything about this deal and that the rumors are groundless.
Still, rumors of an Alibaba video acquisition have been swirling for a few months now, and the company has been investing in all kinds of services, from music to microblogging to mapping, that seem fairly unrelated to its e-commerce origins, so a video site wouldn't be totally out of character at this point. Even though everyone's denying it or no-commenting at the moment, I personally wouldn't be surprised if this turns out to be true. At the very least, I'd be surprised to learn that Alibaba hasn't explored the idea of investing in or acquiring PPTV.
(via 36kr)