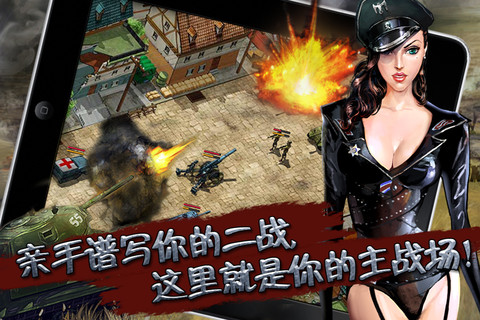 The Chinese social network Renren (NYSE:RENN) has released its World War II real-time strategy game Iron Marshal onto iOS – taking it out of the web browser and into iTunes for the first time.
It's actually the company's second game that has made the switch to mobile, coming one week after the iOS debut of Troubled World.
Social games are crucial to Renren in terms of both revenue and keeping a hold of users – which perhaps explains its move into self-developed titles. Right now, it is fending off a fast-growing move into gaming by Sina (NASDAQ:SINA) with its Weibo platform on one side, and a resurgent Tencent (HKG:0700) on the other which seems intent on covering the gamut from cutesy QQ games to perhaps running Blizzard's World of Warcraft.
The brand-new Iron Marshal game for iOS runs on iPhone, iPod Touch, and iPad, and costs 68 RMB (UK£6.99). But it seems to be only in the Chinese language despite being available internationally. Take a look at the game in the iTunes App Store, or check out a couple more of the promo screenshots: