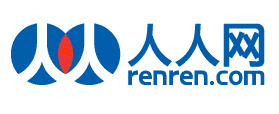 Last year, we wrote that Renren planned for an initial public offering (IPO) in the United States in the first half of this year. It is one step closer to reality as the Financial Times reported that the Chinese social networking site plans to raise about $500 million in this offering.
As Facebook is not yet listed, Renren could become virtually the only choice for investors seeking to buy into the sector's growth, the Financial Times said.
Renren is China's largest social networking site with over 160 million users. Despite that, a significant number of Chinese users is also starting to own a Facebook account. In the last couple of weeks, we noticed that the number of Facebook users in China ballooned to 700,000 within a month. The sudden boom in users was probably triggered by Mark Zuckerberg's visit to China last year. It could also be due to growing global influence as more Chinese feel the need to stay connected with friends abroad.
It is easier for Facebook to enter China compared to Renren trying to conquer the world. Could $500 million make a difference? Let us know your thoughts.