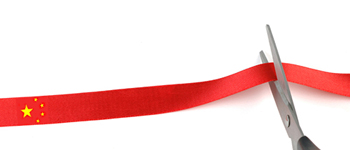 China will streamline its corporate registration system by scrapping the minimum capital requirement, according to Xinhua. The process will be streamlined to ease market access and encourage social investment.
This is good news for startups, which are often forced to work under the table due to a lack of registered capital. Being able to register their companies will make it easier to attract and hire employees, receive funding and loans, and work with existing corporations and state agencies.
A subscribed capital system will also be promoted to lower the cost of founding a company.
Requirements for websites that conduct business operations will also be relaxed, although the statement did not give specifics.
The government wants to make registered companies more transparent, as well. Annual audits of registered companies will be replaced with annual reports open to the public written by the companies themselves. Companies that "commit aberrant behaviors" will be made public.
The rule changes probably won't affect foreign-owned enterprises.
On a local level
In Beijing, where "China's Silicon Valley" is located, the registered capital requirements are often estimated to be up to RMB 500,000 ($82,000), possibly the highest in the country.
The local government here often tries to make things a bit easier on local startups. In its most recent move, internet-based financial startups such as P2P lending and crowd-financing services were offered lower rents and even cash rewards.
Removing the registered capital requirement could backfire in smaller cities, though. While second- and third-tier cities have similar requirements, they're far lower than Shanghai and Beijing, luring much-needed SMEs to less progressive parts of China. Despite this, the statement says, "It is necessary that the measures be carried out across the board."
(Source: Xinhua)
(Editing by Steven Millward)