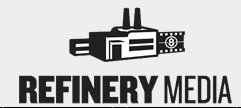 Refinery Media, has just scored a coup by being the first company in Asia to partner location based social networking application, Foursquare, for the second season of its multi platform reality based entertainment program, SUPERMODELME.
Foursquare was launched in March 2009 by Dennis Crowley and Naveen Selvadurai. It is a location – based app which has been developed for the iPhone, Android, Blackberry and Palm. Users "check in" at the various places of interest and are motivated to explore the area based on the recommendations that other users have left behind. Moreover, users are also highlighted to their friends' whereabouts and this therefore prompts them to leave their comfort zone to explore other areas within the city. Furthermore, Foursquare accounts can be synced to their Facebook and Twitter accounts which are updated when a check – in is registered.
Repeated check – ins enable users to earn virtual badges and users who rack up the most number of check – ins will be crowned as "Mayors". The game element remains a huge hit with most users and there is additional incentive to become "Mayors" as they are offered special deals by the participating stores.
Advent Of Foursquare
Foursquare might be a relatively young company, but they've been making waves in the mobile app scene with their ability to form partnerships with major brands which include Conde Nast, Marc Jacobs, the New York Times and Zagat amongst others. What's more is that even Planet Hollywood has embraced Foursquare with Miracle Mile Shops at the Planet Hollywood Hotel in Las Vegas launching the app.
What's more is that online users are responding extremely positively to Foursquare with them announcing in February of an approximate threefold increase in the number of check – ins in the 2 months between December 2009 and February 2010. Numerically, this means that the number of Foursquare users has grown exponentially from 600, 000 check – ins per week in December 2009 to over a million check – ins per week in February 2010.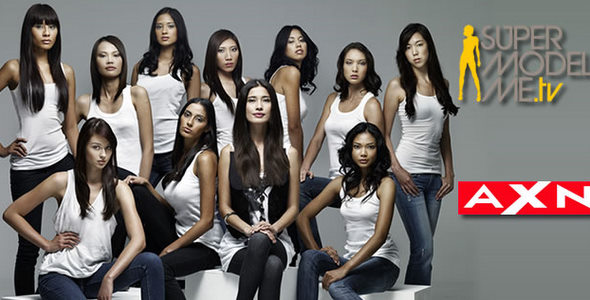 Significance Of Deal To Refinery Media
As such, the most important significance of the partnership between Refinery Media and Foursquare lies in its ability to bring SUPERMODELME to an even wider audience. This therefore increases the show's profile and the advertising value amongst their advertisers.
Also, this deal enables the opening up of another dimension of user engagement for both the show producers as well as advertisers.
This collaboration will feature tips and to – dos by the contestants and celebrity judges of the show therefore turning them into content creators whom fans can follow and interact with. From the producers perspective, this is advantageous as audiences are able to create a dialogue between themselves and the on – screen individuals thereby creating a sort of "merger" between the online and offline worlds.
For advertisers, this tie – in is beneficial in terms of heightening brand awareness. Instant brand visibility will be created by highlighting the user to the brand whenever they check in at a location near to the advertiser's venue.
Staying true to the fashion world theme of the show, users will be tasked to check – in at specific locations in order to unlock badges aptly named "Superstyle" and "Superconnected". Unlocking these badges gives them exclusive partner promotions on the spot and takes them one step closer to a ticket to the SUPERMODELME finale.
SUPERMODELME: Linking Fashion, Entertainment and Technology
The show's content is available through web, tv and mobile therefore providing viewers with different layers of content through each channel.
The singular most distinctive feature of SUPERMODELME lies in its usage of Hyperspot technology to create a new and innovative way through which advertisers can communicate with their audiences through the show. Hyperspots are clickable areas embedded within pictures or videos which allows the public to click on in order to obtain the information that they require. For instance, whilst watching the video, you spot a contestant wearing a dress that you really like, one can obtain information of where to purchase the dress and its price by simply clicking the dress. More than that, advertisers can link these Hyperspots to their own personal websites thereby helping to drive online traffic there.
Such technology is advantageous in that it allows the video to remain viral whilst still retaining the information contained within the video. This therefore means that the video can be passed amongst friends and the hyperspots still remain clickable as the video spreads therefore further driving online traffic to the advertiser's sites.
On the other hand, Hyperspot technology is greatly beneficial for consumers as it reduces advertising clutter. Consumers now have the power of choice as they are now able to selectively view the advertising messages that they are interested in seeing and do not have to be laden with too many unnecessary messages. For advertisers, this means that the online traffic driven to their site originates from truly interested potential customers and this therefore increases the probability that these individuals will spend more time on the site understanding the brand and what it has to offer.
As how Karen Seah, Founder of Refinery Media puts it: " With the (hyperspot) technology, it becomes a two-way communication between Advertiser and Viewer."
And now excuse us while we go check out that beautiful dress which we spot Charmaine Harn wearing on the show.