Last Friday, India's online bus ticketing startup Redbus was bought up by local web portal Ibibo. Since Ibibo is actually joint-venture between South Africa's Naspers (NPN:SJ) and China's Tencent (HKG:0700), the Redbus acquisition was also a landmark for overseas interest in the booming Indian tech and web space. To find out more, we got back in touch with Phanindra Sama, Redbus co-founder and still CEO, and began by asking why now – and why Ibibo? Phanindra (pictured) responded: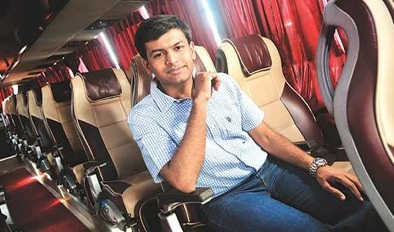 We were doing our series D fund raise. Ibibo Group offered us an attractive proposition. The deal appeared good from all perspectives – Ibibo is a part of a respectable company, Naspers; their travel business was gaining very good traction in India; they have a very strong technology background; the team was young, we found an instant match; and the valuation was fair.
While the financial details haven't been revealed, rumors in the week before the acquisition slated the deal at over $130 million.
The joint-venture's main travel e-commerce offering is Go Ibibo, which offers online booking for flights, hotels, holidays, and buses – the last option was there before the acquisition. Redbus will remain an independent company within the growing Ibibo business, and Phanindra assures everyone that Redbus' APIs "will still remain open" for other travel platforms to access. He adds that Ibibo "is gaining good traction in India. I am sure, we'll have many things to learn from their experience."
Rival offers?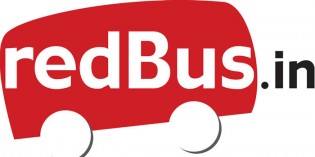 When it came to the deal, the co-founder reveals that they avoided a bidding war for Redbus:
We didn't invite any other offers to create a bidding situation. Ibibo Group offered us a fair value. We would have perhaps got a higher valuation if we created a bidding situation. But It's important for us to make even the purchaser win and not just maximize the deal for ourselves.
The next move, says Phanindra, is to stick with specializing in online bus ticketing to make it a much larger part of India's $15.84 billion travel e-commerce market in 2013:
We'll continue our deep focus on selling bus tickets in India. Online penetration of the bus market is only 5.7 percent compared to 28 percent for air travel. There's a lot of headroom for rapid future growth.
Phanindra believes that the buy-out of his startup is a vote of confidence in India's tech and entrepreneurial ecosystem. He explains:
The internet story in India is in its early days. When we reach the internet penetration levels of China, we'll have many billion dollar internet businesses from India.
Indeed, China is pulling in more investment for its e-commerce sector compared to India's, but India is well ahead on acquisitions. Something that Phanindra is now doubly happy about.
(Photo source: Outlook India)
(Editing by Anh-Minh Tran Do)