Singapore's only TechStars-style accelerator Joyful Frog Digital Incubator (JFDI) unleashed its latest batch of eight startups today at its demo day, consisting of a mix of healthcare, enterprise, and mobile services.
Unlike Y Combinator, the TechStars model focuses on smaller batch sizes, puts startups in a shared space, provides constant access to mentors, and doles out less funding.
This batch of startups, the second for JFDI this year, went through a 100-day bootcamp and each received S$15,000 ($11,700) in cash support from the accelerator. They were selected from a field of 321 applicants. Two startups did not pitch at the event: Lifebox JSC and Visual-Marks.
Here's a rundown of the eight that presented to a roomful of investors:
EnMarket is a marketing platform that identifies influential customers, their life-time values and interests, and allows merchants to personalize web content to increase conversion rates, bring down cart abandonment, and lift revenues. It will operate on a freemium model.
Traction: Eight e-commerce businesses in India and Singapore have agreed to beta test the product.
Seeking: $600,000
Founders: Vipin Agarwal (CEO), and Ekta Mittal (CTO).
---
Molome wants to do to photos what emoji did to text messages. It is a brand-linked user engagement tool based on photo sharing. The app is available on iOS, Android, and Blackberry. Most of its users come from the latter two platforms. It monetizes via in-app purchases, brand marketing using premium items, and promotion of user-generated content.
Traction: 100,000 monthly active users and 1,400,000 registered users. Biggest markets are in Brazil, Thailand, and Indonesia. Revenue of $70,000 so far since launching 2.5 years ago.
Seeking: $700,000
Founders: Chaiyos Arthur (CEO), Sittiphol Phanvilai (CTO), and JC Xu.
---
This Singapore-based startup strives to turn behavior analytics into health insights for users and their families to enable proactive action. It has released JustShakeIt, an emergency alert app on Android for users at risk of having a stroke that sends out alerts to caregivers. It has received $100,000 from angel investors. Starting from Singapore clinics, it will charge patients $5 per patient per month, prescribed through doctors.
Traction: 1,500 active users on Android app since November, seven signed letters of interest from neurologists and neurosurgeons.
Seeking: $1 million
Founders: Francois Cadiou (CEO), Veronica Chew (CMO), and Edouard Amouroux (lead researcher).
---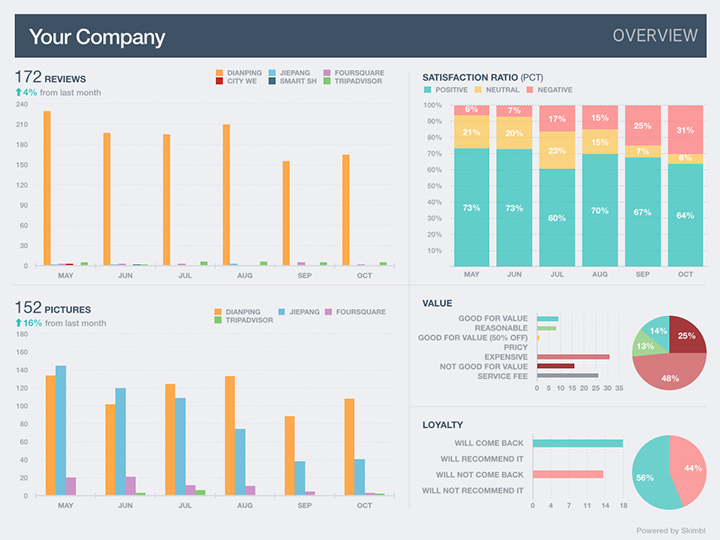 The startup creates easy-to-read reports for restaurant groups by consolidating customer feedback data. The company raised S$75,000 ($60,000) from angels. It has been focusing on foreign-owned restaurant groups headquartered in Shanghai.
Traction: S$50,000 ($40,000) revenue in five months, generated from eight paying customers in 53 outlets in seven cities.
Seeking: $300,000
Founders: Louis Chaffard (CEO), Samuel de Framond (CTO), and Luc Chaffard (product designer).
---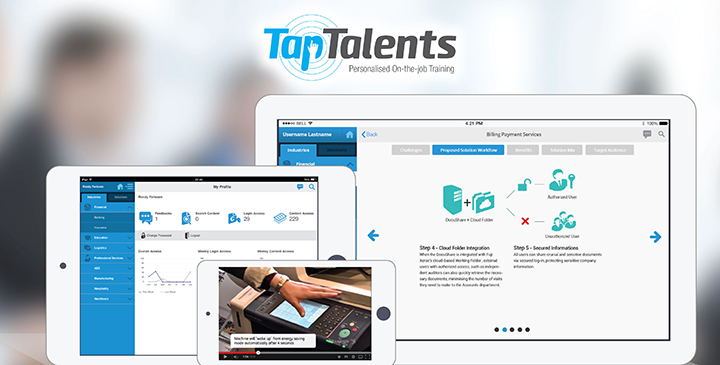 TapTalents is a mobile tool for companies to train field workers. Employees can receive content wherever and whenever knowledge is needed through their mobile devices, like a Khan Academy for enterprises. It charges customers $15 to $20 per seat per month.
Traction: Secured a five-figure deal with Fuji Xerox, and working with SingTel on a pilot project.
Seeking: $600,000
Founders: Mun Yew Loh and Rendy Ferixsen.
---
A payments service for the unbanked and underbanked, enabling e-commerce to expand into emerging markets. It enables freelancers to receive payments from clients abroad, and is focusing on workers in the Philippines as a start. It is working on a full-stack API for merchant website integration. Read more about Qwikwire.
Traction: Over 670 users have signed up. It's integrated with four banks and five merchants.
Seeking: $350,000
Founders: Ray Refundo, Bing Tan, Jason Foldis, and Scott Yu.
---
This company wants to bridge the gap between pharmaceutical companies and patients in emerging markets. It helps patients with chronic diseases buy medicine more cheaply and take them more regularly, assists doctors in monitoring patient compliance, and gives pharma manufacturers access to customer data to help them better target their marketing spend.
It will charge pharmaceutical retail chains $1,300 a month for 4,100 patients usage, and $50,000 a month for patient data.
Traction: Secured commission-based pilot with pharma chain which has 73 outlets in Indonesia. It will start next year.
Seeking: $700,000
Founders: Remi Kanji (CEO) and Ruey-ying Huang (CFO).
---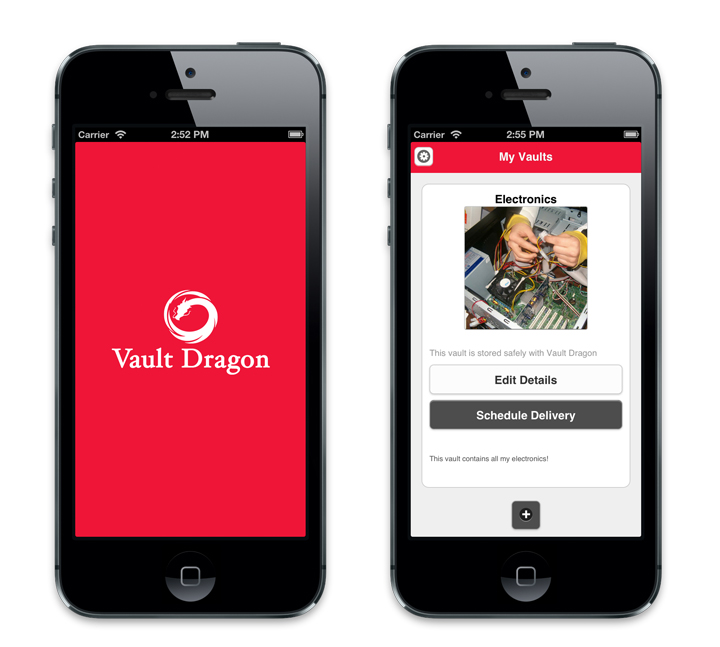 The startup is like a Dropbox for physical stuff. It provides on-demand storage for personal items that are managed through a web and mobile application. The items are delivered to a warehouse and back. The company charges 45 cents per box per day and $19.50 per round-trip delivery, with a 72 percent margin on a net operating basis. Launched in Singapore, it plans to expand to Hong Kong next year, then target Chinese-speaking cities like Taipei, Shanghai, and Tianjin. Find out more about Vault Dragon.
Traction: Since October, it has secured 58 paying customers and $7,339 in revenue. Customers are storing an average of nine boxes for a period of six months.
Seeking: $1 million
Founders: Vishesh Mittal (technology) and Tse Tseng Ching (business development and project management).
(Editing by Josh Horwitz)