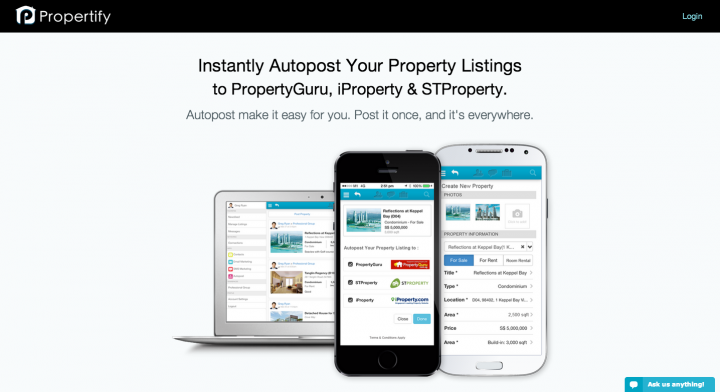 The global real estate industry is teeming with wealth. In 2012, US$308bn of global private wealth was invested in the large-deal – or, anything above $10 million – real estate market. Despite this boom, the property market is extremely difficult to navigate, both for buyers and real estate professionals.
While companies such as PropertyGuru and STProperty have chipped in to solve the problem of property search, Nicv Thuang, co-founder and CEO of Proxperty, thinks that there aren't enough tools to help real estate agents in property marketing, making sales, and building customer relationships. He takes to the stage today as one of the ten Startup Arena participants to pitch his solution to these problems.
"The real estate industry is still using Web 1.0 technology when it comes to transacting million dollar property deals, which is frustrating. We find it hard for real estate agents to work effectively and stay connected," he said. "All the tools that have been developed for the real estate industry aren't integrated, and real estate agents find them really hard to use as a whole."
Thuang can personally relate to these frustrations, having previously worked for three years with real estate firm DTZ. He wants to make marketing easier for real estate professionals by coming up with a suite of apps that specifically addresses the issues parties face when completing a sale.
The first item in this suite is Propertify, an app that cross-posts property listings to multiple property portals with a single-click. Thuang is tight-lipped on exact traction figures, but he revealed that since its beta launch five months ago, the team has attracted thousands of customers, along with a handsome five-figure revenue as well. The freemium app monetizes with in-app subscriptions.
They are looking next to create an app that helps real estate agents send professional-looking email newsletters to their clients within minutes, instead of the usual one to two hours.
Finding the right team to "marry"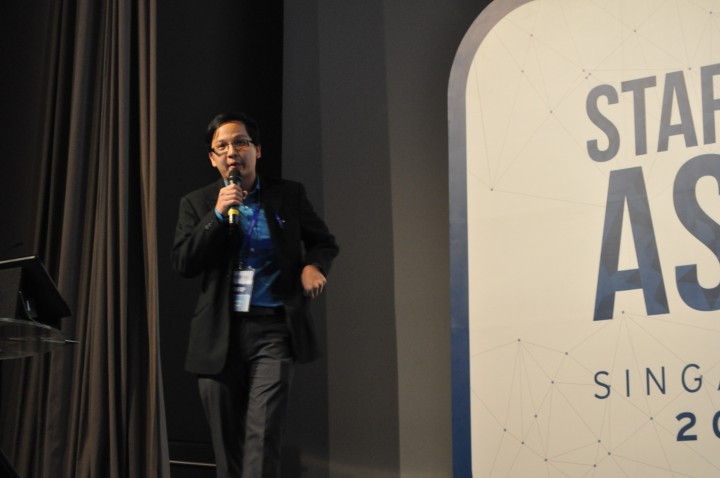 Proxperty's greatest challenge thus far, according to Thuang (pictured above), is finding employees who share the same founding team's vision and fit in with its culture. "We prefer to work with people whom we want to marry from day one and are able to work on the challenges together with us," he explained. "We learned from past mistakes that not everyone is able to take our goals as their own – the team goal is important to align everybody's else."
The team currently consists of the three co-founders, who are working full-time on Proxperty, as well as one lead engineer. The founding team shares a vision of bringing social networking to the real estate industry.
Proxperty has received grant funding from Singapore's i.JAM Scheme, and is looking to raise a pre-series A round within the next 12 months in order to expand its range of services and scale regionally. Interested investors can contact the founders via its Techlist profile.
Judges weigh in
Thuang explained to the judges that the startup is targeting half of the 35,000 property agents in Singapore. He believes it's a realistic target as this isn't yet another property portal – it's a service that makes life easier for these agents. He says that the service benefits the main property sites, and isn't trying to rival those well-known websites.
This is a part of the coverage of Startup Asia Singapore 2014, our event running on May 7 and 8. Check out all the Startup Arena pitches here. You can follow along on Twitter at @techinasia, and on our Facebook page.
(Featured image credit: Flickr user thinkpanama)