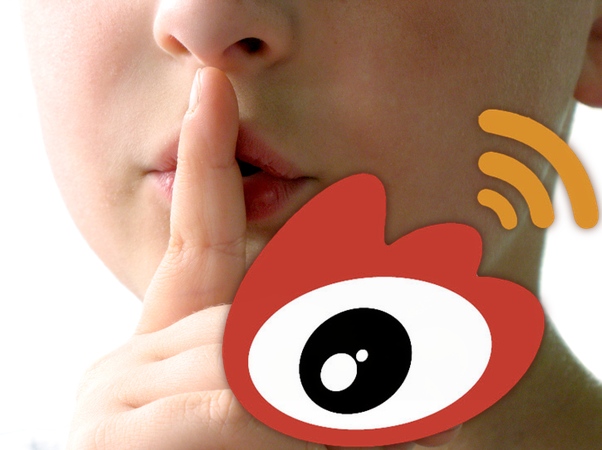 The anti-censorship ninjas at FreeWeibo have come up with a decrypting tool that allows anyone to read the content of censored posts on China's Sina Weibo.
When Sina (NASDAQ:SINA) decides that it needs to appease authorities by deleting a Sina Weibo post, it always leaves behind the message, "Sorry, this weibo is not suitable for the public. Please contact customer support for help." Beneath that is a time-stamp. FreeWeibo's new decrypt tool lets you input the URL of the deleted post – which you can get from the time-stamp – and get, after waiting a few seconds for the data to be retrieved, the full text and/or images from the blocked Weibo post. Cunning.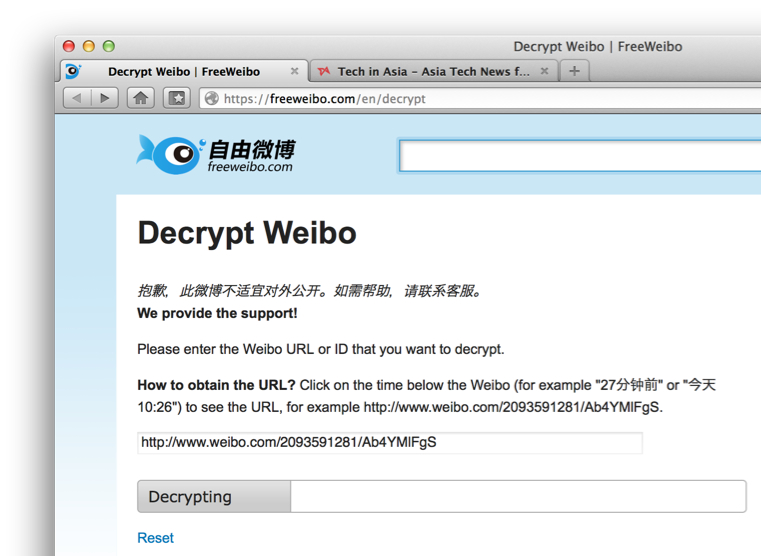 As noted by the Great Fire blog (via The Next Web), Chinese internet users will no longer be left in the dark about what information has been censored on the country's largest Twitter-esque service.
FreeWeibo also made the unfiltered Sina Weibo search function that we looked at last year.
This new decrypt tool might prompt Sina to change its workflow and actually trash – rather than cache – banned Weibo content.
Of course, with China's social media users recently being terrified into greater self-censorship of what they post to Sina Weibo, there's no way to tap into what people would like to say but were too scared to post. Yet.
(Editing by Anh-Minh Do)