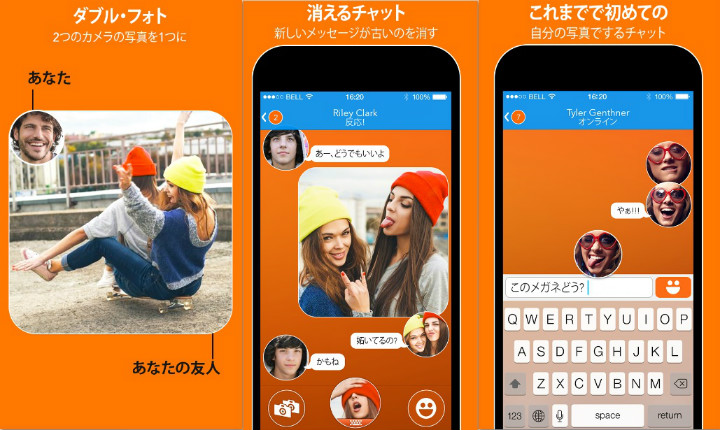 React is a selfie-centered messaging app. It effectively turns selfies into sticker emoticons that can be sent along with your messages. After launching last November, the app has really taken off in Asia. Encouraged by this, the LA-based startup is today rolling out React Messenger (which is iOS-only) in a new market – Japan.
Pedro Wunderlich, the co-founder of React, tells Tech in Asia that there are more than 200,000 users registered on the app, 70 percent of whom are from Indonesia. The rest are mainly in Brazil, Malaysia, the Philippines, and the US.
React saw only a handful of users in Japan before the app was localized, but Wunderlich predicts that it could be as big in Japan as it is in Indonesia considering that Japan is a more iOS-friendly market.
Aside from updating the app to support the Japanese language, React has added address book matching, improved friend search and invite, and tweaked the UI.
See: 11 hot and innovative mobile messaging apps from Asia
When we tested the app earlier this year in Indonesia (for our Indonesian site) we found it to be rather slow to send and retrieve chats because it involves sending a large selfie photo with each bit of text. That's a big problem for users in countries with slow internet – like Indonesia. However, we now see that it's speeded up a lot in Indonesia and we can send and receive messages pretty quickly.
React is now in beta, but Wunderlich reveals that the team will soon launch version 1.0 of the selfie messaging app with more new features.
React is available only for iOS.