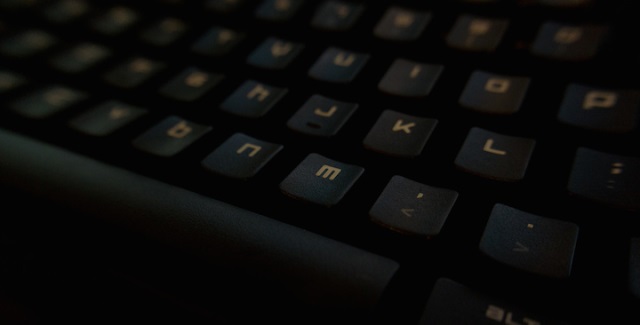 Razer is a company that refuses to grow up. Fifteen years after its founders began building their startup dreams, the firm now has over a hundred employees worldwide who spend most of their time happily tinkering and building gaming peripherals in R&D Labs. Simply put, Razer does serious fun for serious business.
Co-founded by Min-Liang Tan and Robert 'Razerguy' Krakoff, the company is now a massive name in gaming circuits and a world leader in gaming peripherals. From computer mice and keyboards to laptops and modular PCs and to its latest reveal, the Nabu, a wearable smartband, Razer still focuses on making what it believes is the best that a gamer can use.
Yet Min-Liang Tan has said publicly that the firm will ship a number of its products at a loss.
He's Razer's CEO and creative director, the man named as one of the 25 most creative people in tech by Business Insider in 2013 – alongside Apple's Jonathan Ive. He's the same guy who has disappointed PlayStation users globally by not making peripherals for the popular console. "One of the big reasons why we don't make PlayStation accessories is because I don't really spend time with mine," Min-Liang explained on Twitter.
Lesson for hardware startups
Next month at our Startup Asia Singapore conference, we'll have the opportunity to speak with Razer CEO Min-Liang Tan on stage, one-on-one. In a Fireside Chat on day one of the conference (May 7), we'll interview the Singapore-born, San Francisco-based entrepreneur to find out how Razer has continued to sharpen its craft to bring high quality devices to grateful gamers across the world.
We'll be quizzing Min-Liang for his thoughts on how Razer manages their product development process, and how he decides which of their many finished products to kill off. We'll also be asking about building for niche markets (left-handed mice!), where the Nabu is going, and the future of the gaming business and Razer's place in it. There should be some good lessons for hardware startups in the session.
Jump in with us and get your hands dirty by submitting questions for Min-Liang via this question form. If you haven't gotten your tickets, get them now at a 10% discount with the earlybirdapril code, and book your schedule for May 7-8 in Singapore.
(Image credit: Flickr user Ruocaled)