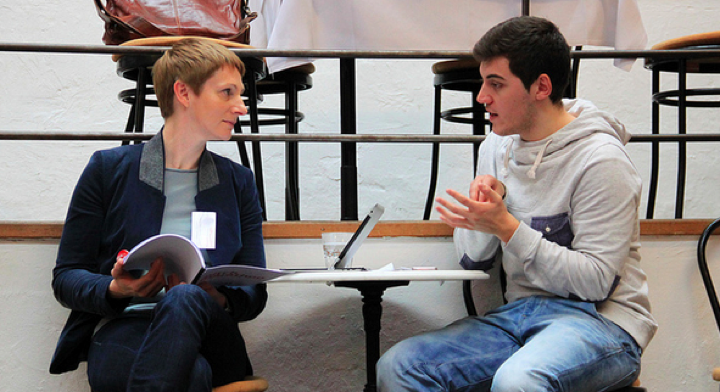 Companies live and die by the partnerships they make. Tech in Asia's meetups and conferences are already a prime opportunity for expanding your network, but for the upcoming Startup Asia Tokyo, we are adding a new element. Office Hours will take place on both September 3 and 4 for investors, startups, developers, and established corporate firms to have one-on-one conversations with the leading figures of the international tech scene.
The firms – Rakuten, Y Combinator, Microsoft Ventures, IBM's SoftLayer, Digital Media Partners, Millennial Media, among others – are holding Office Hours to share their expertise and, if possible, explore any collaboration opportunities. Each company has specified who they want to meet so you need to check that you are preparing your pitch for the right audience. For instance:
Microsoft Ventures: Wants to meet startups and investors. Startups can receive free cloud infrastructure and assistance in international expansion. Investors can get technical consulting and introductions to up-and-coming seed and early stage startups.

SoftLayer: Wants to meet startups and developers. Both can learn more about joining SoftLayer's incubation program, which include free infrastructure and mentoring from industry veterans.

Y Combinator: Wants to meet startups, corporate companies, and developers. Startups and developers can get their ideas and products evaluated by Silicon Valley's flagship accelerator. Corporate companies looking for collaboration opportunities are also encouraged to sign up.

Digital Media Partners: Wants to meet corporate companies. DMP can help solve the puzzle of expanding through Southeast Asia by bridging interested parties to its deep network in the region.
Sessions with these companies and more will be held throughout the day. Since they are 1.5 hours each, firms will be offering five to ten minute slots. A short, powerful pitch will be your friend. Securing meetings with these companies is usually very difficult, so take advantage of this chance!
See: Is your startup fund-worthy? Find out at Startup Asia Tokyo's Investor Speed Dating
9月3日と4日にスタートアップアジア@東京を開催します!8月29日まで、割引コード < latebird >を使ってみて下さい!
Startup Asia Tokyo 2014 is on Sep 3 and 4. Until Aug 29th, unlock secret level using code < latebird >